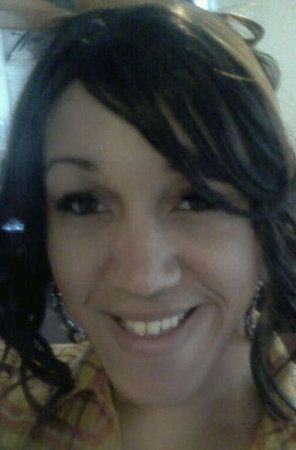 A body of a transwoman found on Labor Day in the Frankford neighborhood in northeast Philadelphia with a gunshot wound to the head has been identified as Kyra Cordova, 27, who also used the name Kyra Kruz on social media. Her body was found in a wooded area near a Wawa where she was last seen purchasing food and drinks.
Kyra was a volunteer and former employee at the Gay and Lesbian Latino AIDS Education Initiative (GALLAEI). According to Facebook, Kyra graduated from North Penn Senior High School in Lansdale, PA in 2003 and was attending college, majoring in biology, with "aspirations of opening her own transgender medical facility".
Cordova began volunteering at GALLAEI in 2010 and was soon hired as an HIV tester.
She came in one day out of the blue just full of energy and life, saying she wanted to volunteer. As soon as a position became open, she was first in line to apply.

The impact she made on not just our staff but on the whole community GALAEI serves was immeasurable. Her energy and enthusiasm carried over into everything, in her work as a counselor and just as part of the GALAEI family.

–Elicia Gonzales, executive director of GALLAEI
Although hired as a parttime employee, she often worked full-time hours. On her first day of employment, she created a PowerPoint presentation of GALLAEI's services for display in the agency's lobby.

Gloria Caserez, Philadelphia's director of LGBT affairs, said Kyra was a "vibrant, visible face in the community."
She was a young person engaged in work that is about all of our lives. She was visible, she liked to have fun and even people who didn't know her are going to relate to her.

–Caserez
Caserez ran into her at this June's Pride.
She was full of life and just being fantastic as always. For those of us who had the privilege of knowing her, you felt her presence when she walked into a room. There was no mistaking she was there. She always had a smile on her face, and she insisted on saying hello and goodbye any time she left our office. She was an incredible personality and very much willing to give back to our community, a very positive figure in the LGBT community.

–Caserez
She was always very cheerful and just a positive person who was always willing to help out.

She stood up and spoke for a few minutes [at this summer's Prevention Conference as part of AIDS Education Month] and she was giving really encouraging words to other members of the trans community and other young people. She talked about how important it can be to get involved and to try to make a difference in your community. I remember she talked very pointedly about that.

–Brian Green, executive director of SafeGuards Project
Cordova helped restart Young, Trans and United at The Attic Youth Center in 2010 and served as a facilitator for the support group.
Whenever any act of violence like this happens, it reminds you of all the other acts of violence that have happened. This is a reminder to us that we have many of these cases out there and we need folks to keep getting the word out about this and these other unsolved cases. It's just a sad, sad situation.
Philadelphia has at least two other unsolved murders of transwomen currently (Stacy Blahnik and Nizah Morris).
The transgender group BLITZ held a vigil last evening at the William Way LGBT Community Center. No news of that event appears to be available as of yet.