Welcome to The Breakfast Club! We're a disorganized group of rebel lefties who hang out and chat if and when we're not too hungover we've been bailed out we're not too exhausted from last night's (CENSORED) the caffeine kicks in. Join us every weekday morning at 9am (ET) and weekend morning at 10:30am (ET) to talk about current news and our boring lives and to make fun of LaEscapee! If we are ever running late, it's PhilJD's fault.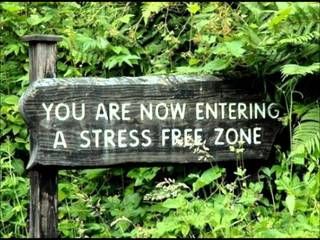 This Day in History
Colonists go ashore in Virginia to set up Jamestown; Lewis and Clark begin to explore Louisiana Territory; Israel founded; Skylab launched; Movie producer George Lucas born; Singer Frank Sinatra dies.
Breakfast Tunes
Something to Think about over
Coffee

Prozac
A woman of honor should never suspect another of things she would not do herself. Margaret of Valois
The Founder Of Mother's Day Ended Up Hating It
Mother's Day has been an official holiday in the U.S. for more than a century. But it turns out the woman who founded the day ultimately ended up denouncing it.

Her name was Anna Jarvis. Her mother had been a social activist who started Mother's Day Work Clubs in the 1850s in an effort to improve poor health conditions and therefore lower infant mortality rates.

And after the Civil War, Mother's Friendship Day events were organized to try to reunite former Union and Confederate soldiers.

When her mother died in 1905, Jarvis began organizing Mother's Day events at a West Virginia church. She established the day to be about children honoring the sacrifices their own mothers made for them.

This is why "Mother's Day" is written as singular and not as plural.

President Woodrow Wilson proclaimed Mother's Day a national holiday in 1914.

The day quickly became commercialized, and Jarvis detested it. She organized boycotts, filed lawsuits and even called out first lady Eleanor Roosevelt for using the holiday as a way to raise money for charity.

But Jarvis was never successful in returning Mother's Day to what she initially envisioned. She died in 1948.

Today, Mother's Day and consumerism go hand-in-hand. The National Retail Federation predicts Americans will spend a record $23.6 billion on gifts for mom this year.
Happy Mother's Day