Welcome to The Breakfast Club! We're a disorganized group of rebel lefties who hang out and chat if and when we're not too hungover we've been bailed out we're not too exhausted from last night's (CENSORED) the caffeine kicks in. Join us every weekday morning at 9am (ET) and weekend morning at 10:30am (ET) to talk about current news and our boring lives and to make fun of LaEscapee! If we are ever running late, it's PhilJD's fault.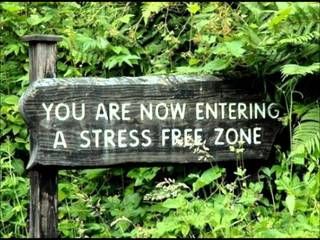 Ed Note: The news last night that Representative Steve Scalise (R-LA), the House majority whip, who was shot yesterday at a ball field along with four other people including the gunman who was killed, was saddening. He remains in very critical condition as of last night and will require additional surgery. He and Matt Mika, 38, a former congressional staff member, who was shot twice in the chest and is also in critical conditional, are being treated at MedStar Washington Hospital Center.

Regardless of political differences, this was a craven act by a man with obvious extreme delusions and we at The Stars Hollow Gazette and Docudharma condemn this act. Our hopes and prayers are with Rep. Scalise and Mr. Mika for their full recoveries.

TMC
This Day in History
England's King John signs the Magna Carta; A deadly steamboat fire in New York City; Jordan's King Hussein weds American Lisa Halaby; Arlington National Cemetery created; Singer Ella Fitzgerald dies.
Breakfast Tunes
Something to Think about over
Coffee

Prozac
I have learned the difference between a cactus and a caucus. On a cactus, the pricks are on the outside.
Breakfast News
Health chief, 4 others charged with manslaughter in Flint
Father of freed student says son was 'brutalized' by captors
Judge: Redo part of analysis for Dakota Access pipeline
California firms up marijuana rules, will allow deliveries
US Interior chief 'comfortable' keeping Maine land public
Death toll rises to 12 in London apartment building inferno
US deploys mobile missile system to eastern Syria
Rights group criticizes use of white phosphorous against IS
Egypt lawmakers approve deal giving islands to Saudi Arabia
Romania's ruling party withdraws support for its PM
Breakfast Blogs
There Are No 'Right' or 'Wrong' People Who Get Shot Charles Pierce, Esquire Politics
How Did Reality Winner Know to Look for the Russian Hack Document? emptywheel aka Marcy Wheeler, emptywheel
Garden of Fallen Leaders Ed Walker, emptywheel
They expect discretion? digby aka Heather Digby Parton, Hullabaloo
Rubbing their noses in humanity Tom Sullivan, Hullabloo
TrumpCare and the Senate Scott Lemieux, Lawyers, Guns and Money
The Madness of the Right driftglass, at his blog
THIS SCHMUCK SHOT FIVE PEOPLE AND NOW YOU AND I ARE GOING TO BE CALLED TERRORISTS (updated) Steve M., No More Mister Nice Blog
Connecticut Lawmakers Drop Anti-SLAPP, Libel Tourism Bills On The Governor's Desk Tim Cushing, Techdirt