Welcome to The Breakfast Club! We're a disorganized group of rebel lefties who hang out and chat if and when we're not too hungover we've been bailed out we're not too exhausted from last night's (CENSORED) the caffeine kicks in. Join us every weekday morning at 9am (ET) and weekend morning at 10:30am (ET) to talk about current news and our boring lives and to make fun of LaEscapee! If we are ever running late, it's PhilJD's fault.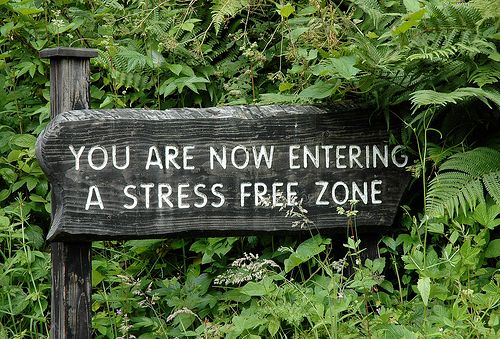 AP's Today in History for July 2nd
Continental Congress votes to break away from Britain; Civil Rights Act signed; Amelia Earhart disappears; President James Garfield shot; Actor Jimmy Stewart dies.
Something to think about, Breakfast News & Blogs below

DEMOCRATIC SUPERDELEGATE, IN ROOM FULL OF HEALTH INSURANCE EXECUTIVES, LAUGHS OFF PROSPECT OF SINGLE PAYER
Lee Fang, The Intercept
ACTIVISTS ACROSS THE COUNTRY have provided real momentum to the idea of a single-payer health care system, pressing the issue in California and among leading figures in the Democratic Party.

The mere prospect of single payer, however, has elicited swift derision from some corners of the party, with Dick Gephardt, the former Democratic House minority leader, laughing off the idea at a health insurance conference earlier this month.

"Not in my lifetime," scoffed Gephardt, when asked if the United States will ever adopt such a system.

Gephardt, who serves as a Democratic "superdelegate" responsible for choosing the party's presidential nominee, was asked about the possibility of single payer at the Centene Corporation annual investor day conference at The Pierre, a ritzy five-star hotel in New York City. …

'Not One Day More': Massive London Rally Says No to Austerity, Privatization
Common Dreams staff
Tens of thousands marched through central London on Saturday to protest privatization and austerity that has led to cuts in spending for education and public services.

Many carried signs reading: "Austerity Kills," "Cuts Cost Lives," "Not One Day More," and "Tories Out."

After holding a minute's silence in honor of the victims of the deadly Grenfell Tower fire in London, which killed at least 80 people, those in the crowd also staged a round of applause for the emergency services.

Protesters then headed towards a packed Parliament Square to hear Labour leader Jeremy Corbyn and other politicians and union leaders speak.

Corbyn told the crowd: "We are the people, we are united and we are determined, we are not going to be divided or let austerity divide us. We are increasing in support and we are determined to force another election as soon as we can."

Corbyn continued: "The Tories are in retreat, austerity is in retreat, the economic arguments of austerity are in retreat. It's those of social justice, of unity, of people coming together to oppose racism and all those that would divide us, that are the ones that are moving forward. This is the age of imagination, this is the age in which we will achieve that decency and social justice that we all crave." …

U.S. deaths by police gunfire on track to reach 1,000 in 2017: paper
Reporting by Dan Whitcomb; Editing by Marguerita Choy, Reuters
Police officers across the United States shot 492 people dead in the first half of 2017, on track to approach 1,000 such incidents for the third year in a row, the Washington Post reported on Saturday.

The Post, which has been tracking all fatal shootings by police since 2015, said the tally on June 16 of this year was identical to last year's count.

The paper said that since 2015 it had found twice as many police shootings than those recorded by the Federal Bureau of Investigation.

"These numbers show us that officer-involved shootings are constant over time," Geoffrey Alpert, a criminologist at the University of South Carolina, told the Post. "Some places go up, some go down, but its averaging out. This is our society in the 21st century." …

Qatar says Arab states' demands 'made to be rejected', says open to talks
Philip Pullella, Reuters
Demands made of Qatar by four other Arab states were designed to be rejected, Doha's foreign minister said on Saturday, explaining that their ultimatum was aimed not at tackling terrorism but at curtailing his country's sovereignty.

However Sheikh Mohammed bin Abdulrahman al-Thani, speaking to reporters in Rome, added Doha was still ready to sit down and discuss the grievances raised by its Arab neighbors.

He was speaking ahead of a deadline set by Saudi Arabia, the United Arab Emirates (UAE), Bahrain and Egypt for Doha to accept 13 demands. Officials say they are aimed at ending a rift that erupted last month over accusations that Qatar supports terrorism, charges it denies.

"This list of demands is made to be rejected. It's not meant to be accepted or … to be negotiated," Sheikh Mohammed said, adding that Qatar was willing to engage in further dialogue given "the proper conditions". …

Al-Jazeera, insurgent TV station that divides the Arab world, faces closure
Hugh Miles, The Guradian
On Monday a bold and controversial experiment in Middle Eastern media and politics may be abruptly brought to an end. Al-Jazeera – once heralded as the beacon of free Arab media that broke the hegemony of the western networks and reversed the flow of information from east to west for the first time since the middle ages – faces closing its doors for good.

On 23 June, Saudi Arabia, the United Arab Emirates, Bahrain and Egypt subjected Qatar to unprecedented diplomatic and economic sanctions, followed by an aggressive blockade and threats of further action if Qatar fails to meet a list of 13 demands, one of which is to shut down the al-Jazeera network.

If Doha capitulates – and there are no signs it will – it will effectively have lost its sovereignty and become a vassal state of Saudi Arabia and the UAE. Yet defying the deadline could lead to regime change in Qatar, or even war. …

Pope replaces top rival in latest move to make church more inclusive
Reuters
The Vatican has signalled a major shake-up of its administration, with Pope Francis replacing his top theologian, a conservative German cardinal who has been at odds with the pontiff's vision of a more inclusive church.

A brief Vatican statement said Cardinal Gerhard Ludwig Müller's five-year mandate as head of the Congregation for the Doctrine of the Faith, a key department charged with defending Catholic doctrine, would not be renewed.

Müller, 69, who was appointed by the former pope, Benedict, in 2012, will be succeeded by his deputy, the archbishop Luis Francisco Ladaria Ferrer. …
Something to think about over
coffee

prozac

Sheriff: Altercation over dead raccoon prompted shooting
LLYN, Wash. (AP) — Authorities say an altercation over a dead raccoon led to a shooting in rural Washington state.

Mason County sheriff's Lt. Travis Adams tells Seattle news station KOMO-TV that a man was walking along a highway Sunday dragging the roadkill behind him with a rope. The animal had been hit by a car, and he wanted to use it as crab bait.

Adams says two vehicles stopped, and people confronted the man because they thought he was dragging a dead dog. One person who had been in a pickup truck shot the man twice in the leg. Both vehicles then sped off.

Deputies have contacted people in the other vehicle, and authorities say they're cooperating. No arrests have been made.

The man is expected to recover.