Welcome to The Breakfast Club! We're a disorganized group of rebel lefties who hang out and chat if and when we're not too hungover we've been bailed out we're not too exhausted from last night's (CENSORED) the caffeine kicks in. Join us every weekday morning at 9am (ET) and weekend morning at 10:30am (ET) to talk about current news and our boring lives and to make fun of LaEscapee! If we are ever running late, it's PhilJD's fault.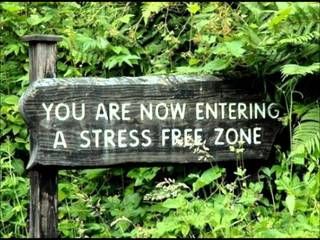 This Day in History
President Richard Nixon announces his breakthrough trip to China; Fashion designer Gianni Versace slain; Aerospace giant Boeing founded; Dutch painter Rembrandt born.
Breakfast Tunes
Something to Think about over
Coffee

Prozac
Monkeys are superior to men in this: when a monkey looks into a mirror, he sees a monkey.
Breakfast News
Brazil's former president sees politics in Silva conviction
Qatari FM says Gulf standoff cannot be resolved in a day
Changes in Catalan gov't before vote on secession Spain
Aid groups wary of proposed Italian rules on migrant rescues
Travel ruling paves way for more refugees, but appeal awaits
No one rule applies on how hot is too hot on an airliner
Toxins in water under Tennessee power plant causing alarm
Texas' biggest assisted-living facility for Medicaid closing
The Latest: 3rd home threatened by growing Florida sinkhole
California man gets 16 years in prison for killing 21 cats
Spain's running of the bulls: 13 injured on final day
Breakfast Blogs
And They Say Nothing Important Happens on a Friday Charles Pierce, Esquire Politics
And Now Akmetshin, or Why the Hell *Didn't* Obama 'Tapp' Team Trump? Rayne, emptywheel
On Soppressata, Capicollo And Intersectionality. My Criticism of Cultural Criticisms Echidne, at her blog
Friday Night Soother digby aka Heather Digby Parton, Hullabaloo
What possesses them? Tom Sullivan, Hullabaloo
The Possibility Exists That Donald Trump Jr. May Not Have Been Telling the Whole Truth Scott Lemieux, Lawyers, Guns and Money
The Workers Making Ivanka Brand Clothing Eric Loomis, Lawyers, Guns and Money
President Stupid Shoulda Called Saul driftglass, at his blog
THE LEFT ISN'T READY FOR A PENCE PRESIDENCY Steve M., No More Mister Nice Blog
The War On Dogs Continues: Cop Shoots Two Non-Threatening Dogs During Burglar Alarm Call Tim Cushing, Techdirt