Welcome to The Breakfast Club! We're a disorganized group of rebel lefties who hang out and chat if and when we're not too hungover we've been bailed out we're not too exhausted from last night's (CENSORED) the caffeine kicks in. Join us every weekday morning at 9am (ET) and weekend morning at 10:30am (ET) to talk about current news and our boring lives and to make fun of LaEscapee! If we are ever running late, it's PhilJD's fault.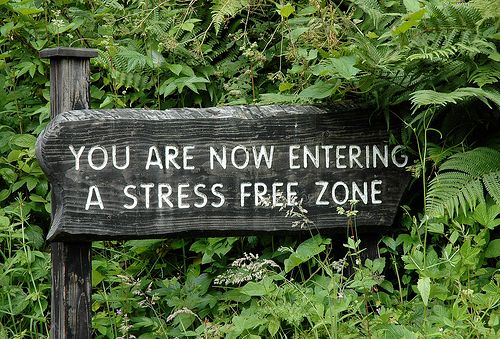 Martin Luther King, Junior accepts Nobel Peace Prize; Women get the right to vote in Wyoming Territory; America's first domestic passenger jet flight takes off; Soul singer Otis Redding, General Augusto Pinochet die.
Something to think about, Breakfast News & Blogs below

House Republicans Want to End Student Loan Forgiveness for Public Interest Jobs
Zaid Jilani,The Intercept
WHILE SENATE REPUBLICANS last week hashed out the details to pass a bill that would hike taxes for the middle class in order to slash them for corporations, House Republicans unveiled a higher education bill that would broadly reshape how the federal government pays for and regulates college — by cutting back on various student aid programs while also lifting current regulations that require for-profit colleges to meet certain thresholds to receive tax dollars.

Reps. Virginia Foxx, R-N.C., and Brett Guthrie, R-Ky., of the House Committee on Education and the Workforce on Friday introduced the bill, titled the Promoting Real Opportunity, Success, and Prosperity through Education Reform, or PROSPER, Act. Foxx, who chairs the committee, and Guthrie are the point people for House Republicans when it comes to higher education policy and will now start looking for co-sponsors for the bill, which has a long road to passage.

House Democrats, for their part, have not introduced legislation as a comprehensive alternative, but progressives have been enlisting co-sponsors for the College for All Act, which would make public colleges and universities tuition-free. …

With Help of These 9 Democrats, GOP Pushing to Deliver 'Insane' Gifts to Wall Street
Jake Johnson, Common Dreams
Wall Street banks are raking in record profits, but that's not stopping Senate Republicans—with the help of nine of their Democratic colleagues—from attempting to ram through an "insane" piece of legislation that would scrap a number of key post-financial crisis regulations, "line the pockets of bank executives," and leave consumers more vulnerable to predatory corporations.

In a hearing on Tuesday, the Senate Banking Commitee debated Sen. Mike Crapo's (R-Idaho) "Orwellian-named" Economic Growth, Regulatory Relief, and Consumer Protection Act, legislation that has been forcefully denounced by progressive lawmakers, labor unions, and consumer protection advocates as a major gift to massive financial institutions that could increase the risk of another financial meltdown.

"A bunch of senators—including some Democrats—are trying to roll back the rules for big banks that sucked down nearly $50 billion in taxpayer-funded bailouts a few years ago," Sen. Elizabeth Warren (D-Mass.) wrote on Facebook ahead of the hearing.

In addition to Sen. Angus King (I-Maine), who typically votes with the caucus, the nine Democratic co-sponsors of Crapo's bill are: Joe Donnelly (Ind.), Heidi Heitkamp (N.D.), John Tester (Mont.), Mark Warner (Va.), Claire McCaskill (Mo.), Joe Manchin (W.Va.), Tim Kaine (Va.), Gary Peters (Mich.), and Michael Bennet (Colo.). …

New Report Looks at How Obama's Housing Policies Destroyed Black Wealth
Zaid Jilani, The Intercept
BARACK OBAMA'S ELECTION marked a significant turning point in American history, and it was rightly celebrated as a sign of racial progress. But Obama's presidency came at a time of economic hardship, due to predatory financial practices that led to the 2007 recession. That, combined with the Obama administration's flawed housing policies, led to a major decline in African-American wealth during the Obama years, according to a new report from the People's Policy Project, a new Washington, D.C.-based think tank.

"What it shows is we bailed out Wall Street — that wasn't entirely Obama's doing at all, that was Bush and the Federal Reserve, Ben Bernanke, and so forth — but housing was almost entirely under his control. Homeowners were not bailed out," Ryan Cooper, one of the report's authors, told The Intercept about the findings of the report.

Many middle-class Americans saw their wealth decimated by the subprime mortgage debacle, but African-Americans suffered a particularly heavy blow because so much of that population's wealth was tied up in housing. …
Something to think about over
coffee

prozac

Delta flight makes emergency bathroom stop in Montana
BILLINGS, Mont. (AP) — A Delta flight from New York City to Seattle had to make a stop in Billings after the plane's toilets stopped working and passengers couldn't hold it any longer.

The Billings Gazette reports that the direct flight diverted hundreds of miles south on Saturday to make the emergency bathroom stop.

Delta says that upon landing in Billings, the plane had to taxi to a cargo area because a gate was not available. Delta says ground crews rolled a stairway to the airplane so passengers could "disembark to find relief of built-up pressures."

A flight from New York City to Seattle can take about six hours.