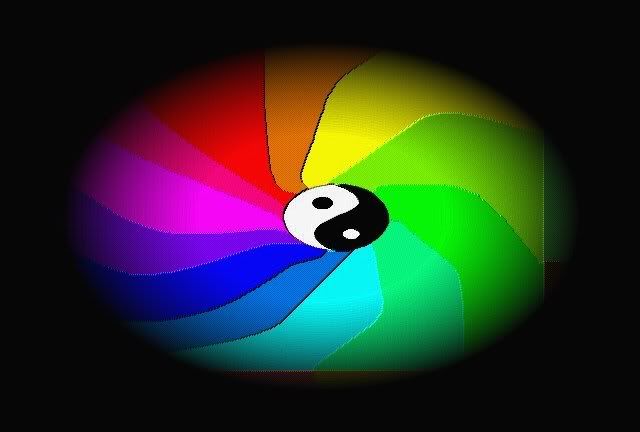 The Closet is a scary place, filled with gremlins and goblins and things that go bump in the night. I lived there until I was 44. Or maybe I didn't.
Maybe it's all a matter of point of view.
Recently I have been expressing my displeasure about people talking about "self-loathing, in the closet gays." Sure, they have couched it in terms of Republicans, but political party doesn't change the adjectives which have been used. They still hurt.

They still have displayed how much little understanding there is of people who are different in fundamental ways from others.
So do the gay jokes. Or rather, the anti-gay jokes. My ears don't hear any difference.
When I was small, there were no gay people. They didn't exist. Gender was inflexible.
Then there was the bogeyman. This creature would steal children and rape them. And everyone knew he was homosexual. At least that's what we were told as children, regardless of our sex. And here I was, unsure about who I really was. Was I going to grow up to be a bogeyman?
In junior high and high school, they were queers. And I lost some friends because it was not okay to be friends with queers. And I lost respect for who I was, since I knew that I was all of those things my friends rejected: a cry-baby, a sissy, and a wimp. If there was any word for a useless male, it described me. Except queer. I was adamantly not queer.
Except maybe I was. However much I didn't want it to be so, I kept wondering if maybe I was. Maybe my thoughts meant that. I insisted to myself it was actions, not thoughts that mattered.
When I first went to college, I learned what a life could be…and that I didn't have that sort of life. I tried to end it. But I didn't loathe who I was. Hating one's life is not the same as hating one's being. I liked me. It's just that I was positive that nobody else did. And it was obvious that if people knew my secrets, they would like me even less. So why should I go on?

When I fled to the Haight, I discovered that the free love people were not as open to people being different as it had been portrayed…or maybe that was "as I imagined." Maybe it was all a fantasy. My life, though filled with incredible adventures, was not pleasing to me. I was oh, so lonely. Being asexual didn't help.

And then one day I wasn't asexual any more. And someone didn't tell me that I should go away.
Fear does incredibly harmful things to all of us and to the people around us. I was afraid of being alone. Finding someone we care about and trying to hang on for dear life is something that regretfully many of us do. Except I don't really regret it. I'm who I am now because of what happened in my past.

In my case I got someone pregnant. At least I assumed it was me (it was hippie days) and seeing my daughter as an adult, nobody in their right mind would think us not related.
So I committed for the long haul…at least 18 years, I figured. I got married. And I tried as best I knew how to adapt to that life. I didn't loathe my life. I was doing my duty, the best I knew how. Happiness was for other people.
And one day, when she was in 4th grade, I discovered that my daughter liked girls…that she was probably going to grow up to be a lesbian. And I was okay with that…except maybe somewhat jealous. And through the years she became comfortable with herself. And that was good. And I was proud.

For me, I had been bending my gender a little through the years, but I was still too frightened to act.
Here's a question. At what point did I enter The Closet™? Was it rather not actually the case that while I was trying to live my life, a closet was being built around me? Do people really think that someone like me chose to be in a closet? Was it me who chose to be hidden or society which wanted me hid?

On September 30, I will have been out for the past 15 years. Just like I did not really choose to be in a closet, I didn't really choose to be an openly lesbian transsexual woman. I chose to remain a professor at a public university in Arkansas. And I chose to have my sex reassigned. Everything else that happened about me being out was beyond my control.
I wrote something in a comment the other day:

Coming out has a lot to do with coming to grips with the knowledge that one was different from others in ways that at one time one didn't even know it was possible to be. When I grew up, there were no gay people. They didn't exist. Then they became the boogie man. Then they became queers. Then they became gays and lesbians because my daughter is a lesbian. And all alongside that were the uncertainty of whether or not that was ever going to be me.


Coming out isn't when you cross that boundary, but when you turn around to look back at the other people.
Maybe this means something. Maybe more understanding will occur. One can hope.