(Beautifully written and great project… happy to promote and keep us updated with more diaries – promoted by pfiore8)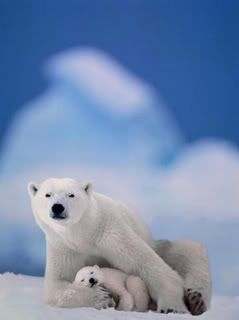 From Truth & Progress
Dear Teachers and parents,
I just read the most upsetting story about 2/3 of polar bears being gone in 40 years this morning, and was so upset, that I'm even more motivated to get this project off the ground–or on the ground, as the case may be. So far, I think I've spoken to every teacher and principal within my reach, so I really appreciate you allowing me to expand my reach to the blogosphere.
Unlike most kids my age, it seems that I was born with a deep appreciation for our environment. My mom's been trying to clean up a coal and oil burning power plant about a mile from my house since I was a toddler. Then she went back to school to learn more about energy and environmental policy, pretty much bringing the whole family along, so without realizing it, I have learned a few things too. But something has happened recently that put me in motion.
Global warming is looking so much worse than anyone had imagined. Kids are learning this at school and they're scared and upset. They try to conserve, but they can't vote and nobody really listens to them. And worse, they're about to inherit this mess.

Here's what I had in mind.
First, I need you to visit my project's website Blanket the Globe. (please don't miss the slide show of artwork on the second page) Well, this is what i did over the summer. This fall, there are a few schools, classes and even a whole school system all planning on participating. I have no idea how I'm going to attach all of the squares if I'm as successful as I hope to be but I promise that I'll get it done somehow. If you have a school, a troop, a social group, or just some kids yourself, please think about bringing this project to them. If you're a kid, please add your voice.
Something beyond square making that really needs your help is to help me figure out what the heck I'm going to do with the finished blanket. And when will it ever be done? Right now, I've had it on display at an arts festival, several schools and soon, a farmer's market. But I've thought about bringing it to Washington or even the United Nations. The blanket is only just beginning to reach its potential but already it's too big for my back yard. The bigger it gets, the harder it will be to ignore but who needs to hear it? Do you have any ideas?
Thanks for your help,
Lynxgirl
(I have to work this morning but will be back after 1:00)
—————–
posted also at dKos