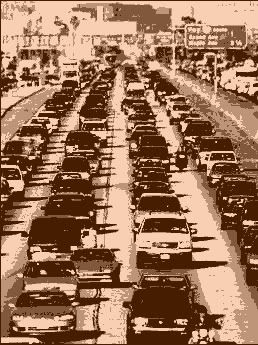 I hope you never have to learn what a SigAlert is.
Okay, I'll tell you: A SigAlert is when traffic gets so bad on an L.A. freeway that even L.A. drivers say, "Damn! This traffic is bad!"
I had the opportunity to enjoy a SigAlert this morning. It was not my first SigAlert.
Which – as I found out – gave me something in common with President Bush. Sort of.