I KNOW it's not politics, but my head needed some clearing today and so I thought the kids and I would build the faeries a new home. Since winter is approaching, now is the time to hunt and gather like all the other critters around here, plus the yard needed cleaning and it's a perfect way to pick up the debris laying around and make it useful. We chose one of our Oak trees as the back drop, it has a rock circle around it and the circle contained our spring flowers that have now become weeds…..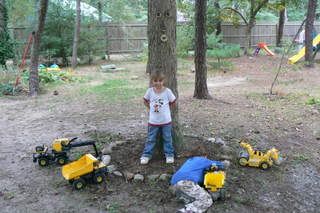 The WHOLE crew showed up to start the construction…
Zion was in charge of the framing, he did a fine job.

Of course, the oaks are dropping all of their acorns right now, it's constant bombardment and we all got conked on the head a few times, but that's just part of the fun really!
Any faeries passing through are welcome to stay…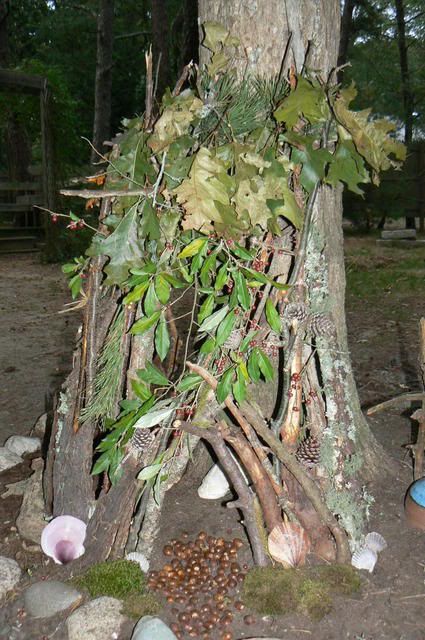 A great way to pass an afternoon!
AND, we're pretty sure faeries exist, just look at TinkerBell!