Just a quick announcement. After six months, the blog is looking a little dowdy so we have the painters coming in tomorrow, April first, to spruce the place up. To avoid any liability or lawsuits, we have to close the blog down while they work. We can't have you guys distracting them with yur liberal claptrap while they are up on ladders and such.
Plus we don't want to get paint on the inside of your monitor.
Please see below the fold for more details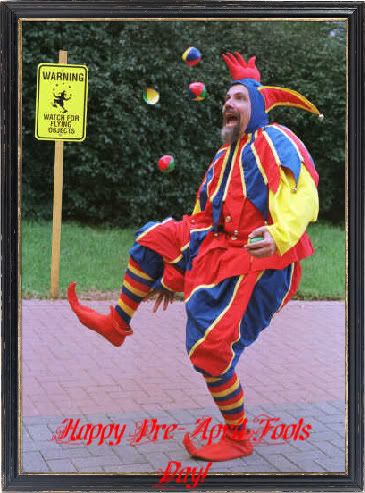 Fashoo the Fool



Tomorrow is a sacred holiday, Bring It On!