The Director of my leadership group wants to fix us. We aren't exactly broken as a group just flawed. To that end she has been sending us to extra training courses and among them was some based in the Myers-Briggs approach which subjects one to a series of questions and then based on that four dominant patterns emerge that help explain a broadly based personality. The idea is that if you understand the foundations of another's dominant influences on personality you might have less conflict and communicate more precisely and communicate in a way that is tailored to maximize success.
Or not. But I am saving money for a retirement that will never happen and my annual review is coming up so like the rest of the herd I ambled along. Twenty years from now if we have a health care system all of the nurses taking care of you will be shuffling along on walkers. The questions consisted of things like,"I like when people are friendly to me" and "I enjoy being invited to parties."
I ended up being an INTP.
INTP

Seek to develop logical explanations for everything that interests them. Theoretical and abstract, interested more in ideas than in social interaction. Quiet, contained, flexible, and adaptable. Have unusual ability to focus in depth to solve problems in their area of interest. Skeptical, sometimes critical, always analytical
I scored directly in the middle on the Extroversion/Introversion spectrum but with some additional exercises and probing from the trainer we decided that while I have a job the requires extroversion and I can hang with the extroverts, I spend a lot of time living in my head and being around large groups of people doesn't interest me. The one person in my leadership group who really fucking annoys me is an extreme extrovert who cannot shut up. We tangled that day because he made a racist comment and the whole group rolled their eyes when I called him on it. They were annoyed that he said it and annoyed that I was compelled to comment and concerned a discussion would cut into break time. Social revolutions should be formulated in short manageable bursts so nobody misses their break or favorite reality show.
But we seem to live in a culture that favors extroverts over introverts. Job requirements stressed outgoing folks who are people oriented, we always find out that the serial killer who lived next door was an introvert, we cheer for the extroverts on reality shows who think they will win because they are "confident" as if talent and thought have nothing to do with character. Children are assessed by teachers as being worrisome if they aren't "social" enough.
Our hyper reactive culture rewards the pithy extroverts who bluster as pundits, athletes who have star quality and celebrities who offer nothing but expect adoration for their winning personality. It isn't enough to be decent, kind, or thoughtful one must now go out and remind everybody that they are decent, kind, or thoughtful. I got nailed last year on my evaluation for not spending enough time highlighting my accomplishments. I didn't embellish enough. But you know what they are, I said to my boss why do I have to turn them into a t-shirt?
Nothing against extroverts, one of my closest friends is a woman who can walk into a party of strangers and walk out with instant new friends. I admire that quality but I don't want to emulate it. That is what extroverts don't get, I am content as I am, a little silence doesn't bother me, I don't mind just hanging out with the dogs or one friend. Going to a movie alone doesn't send me into fits of social anxiety. I often wonder if people feel inadequate because they think they are supposed to be "outgoing and people oriented" and they are failing.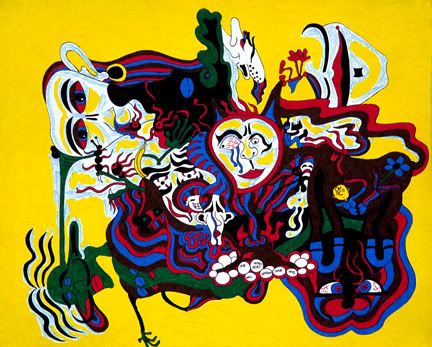 Don't try to fix the introverts, we're not unhappy, lonely, or wasting time wishing we hung with the popular crowd. High school is over.