Welcome to this week's Health and Fitness. This is an Open Thread.
Many staff members of most NGO's that work in foreign countries are citizens if those countries. Such is the case with Haiti, where over 85% of MSF's staff, medical and non-medical, are Haitian. They did so despite the losses they and their families suffered. Geraldine Augustin is one of those who is caring for her fellow Haitians.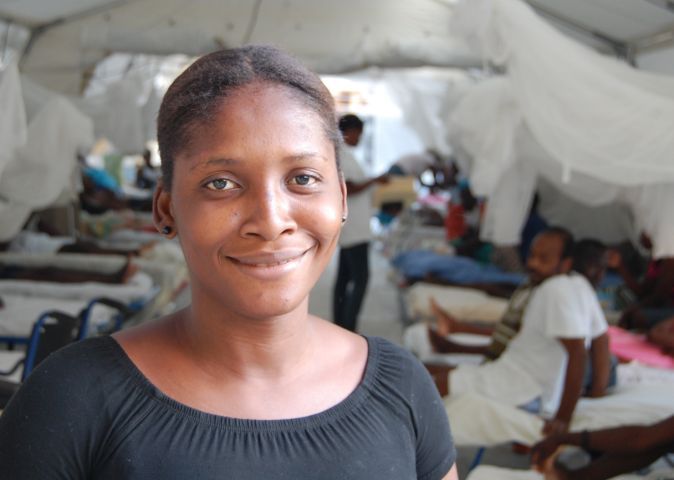 Like thousands of Haitians, Geraldine Augustin started helping people just after the disaster. She is a young, passionate and energetic medical student who has just joined MSF. She belongs to the almost 1,500 Haitian staff employed by MSF in the country and who make our medical activities possible. She works in an MSF post-operative structure set in what used to be a girls school. She tells us about her life and work after the earthquake:

"I am Geraldine Augustin and I am finishing my medical studies. On the 12th January I was headed to university for a class. Suddenly the earth started to shake and the next second all the houses were under the earth, there were dead and injured people everywhere. I was lucky enough not to get hurt, but my mother was killed."
As is now custom, I'll try to include the more interesting and pertinent articles that will help the community awareness of their health and bodies. This essay will not be posted anywhere else due to constraints on my time. Please feel free to make suggestions for improvement and ask questions, I'll answer as best I can.