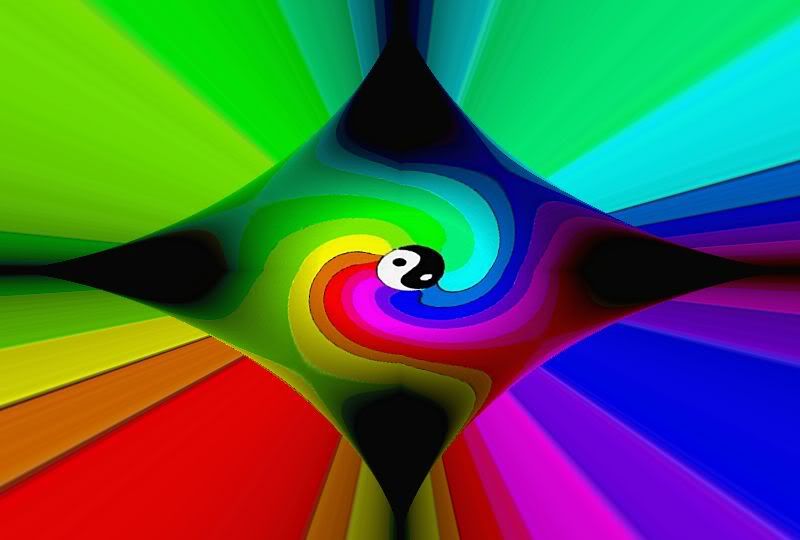 Transgender people have historically had little or no protection under federal and state anti-discrimination statutes. Occasionally, this exclusion is made explicit, as under the federal Americans with Disabilities Act, which specifically states that its anti-discrimination protections do not apply to transgender people. More often, there is no explicit exclusion, but the courts interpret the statutes so as to exclude transgender people from protection.
Last evening I had a brief moment to chat with Governor O'Malley just after he had finished a rare and wonderful performance with his band O'Malley's March in Annapolis. I asked him about the upcoming Gender Identity legislation and he stated clearly "The gender identity bill is a legislative priority!" I could not be more encouraged to hear this.

—Sharon Brackett, Board Chair of Gender Rights Maryland
In the wake of the beating of Chrissy Lee Polis in a Baltimore McDonalds, the governor had released a statement which included the following:
it is clear that more must be done to protect the rights and dignity of transgendered people. In the struggle for justice and equality for all, I'm committed to working with the Maryland General Assembly during the next legislative session to increase awareness and provide even greater protections for transgendered people.
There is hope that recent passage of transgender protections in Howard County, MD presages something greater, but there is also worry.
Last year, the houses of the Maryland legislature seemed to think that transgender protections couldn't be passed unless marriage equality passed as well and so trans protections went down in flames in the Senate because the Senate was irked that the House didn't pass marriage equality.
Folks, these are separate issues. Please separate them.
Baltimore County and some other local governments say they are waiting for the General Assembly to take action. Advocates say they are working to gather support for a statewide bill, but are also looking to put local measures in place where they can.

—Link
It's all hands on deck with both bills. We're talking to many lawmakers, including Republicans.

–Carrie Evans, executive director of the statewide LGBT group Equality Maryland
Many transfolk have wondered which bill will be given priority. Reality, you know. We've seen it all before.
The Washington Blade has already done its part, with an article which is ostensibly about both bills focusing mostly on the marriage rights bill.
I did glean the following from that article:
Veteran transgender advocate Dana Beyer, executive director of Gender Rights Maryland, the newly formed statewide group, said a number of important developments since the transgender bill died in the legislature last year have given the bill "great momentum" this year.

Among the developments are O'Malley's strong endorsement of the bill and his pledge to make it one of his legislative priorities, said Beyer. She noted that O'Malley responded, in part, to the flurry of publicity surrounding the beating of transgender woman Chrissy Lee Polis at a McDonald's restaurant outside Baltimore in April. The beating, which was captured on video taken by a McDonald's employee, created a national sensation and boosted support in Maryland for transgender non-discrimination legislation.

In two other developments, the Howard County, Md., legislature passed a gender identity non-discrimination bill in December and the Eleventh Circuit U.S. Court of Appeals ruled that same month that a transgender woman fired from her job in Georgia was protected from discrimination by the U.S. Constitution's equal protection clause barring gender-related discrimination.
History Lesson
There is history that many transfolk remember, often with a sense of betrayal. In order to understand that feeling, it helps to know some of that history.
The only New England state without legal protections for transgender people is New Hampshire. And Massachusetts' legal protections lack protection on the basis of public accommodation.
According to GLAD, the Massachusetts Commission Against Discrimination (MCAD) has made it clear that it will process discrimination complaints from transgender people as a form of sex discrimination. Whether that actually happens remains to be seen. It's always better to have the rights guaranteed by law.
In New Hampshire, the Human Rights Commission has concluded that disability antidiscrimination laws can cover transgender persons, relying on a case originating in Rockingham Superior Court. That's a problem for those of us who think being classified as "disabled" does us no favors.
Inclusive non-discrimination laws exist in the following states: California, Colorado, Connecticut, Hawaii, Illinois, Iowa, Maine, Massachusetts, Minnesota, Nevada, New Jersey, New Mexico, Oregon, Rhode Island, Vermont and Washington. Additionally, there is legal protection in the DIstrict of Columbia. For the statistically curious, if one were to count DC as a state, that would be 1/3 of the states, which have 33.5% of the electoral votes (180) and 33.2% of the population (over 102 million Americans).
Five states have legal protections on the basis of sexual orientation, but not gender identity: Delaware, Maryland, New Hampshire, New York and Wisconsin. I shall deal with them below.
Additionally, public employees are protected on the basis of gender identity in Delaware, Indiana, Kansas, Kentucky, Maryland, Michigan, New York, and Pennsylvania…most often through executive order, administrative order, or personnel regulation. Ohio used to have an executive order protecting transgender public employees, but Kasich let the order expire at the beginning of 2011.
Florida, Kentucky, Michigan, New Hampshire, New York, Ohio and Tennessee have court rulings or regulations that prohibit discrimination in employment based on gender identity.
Minnesota was the first state passing transgender protections, doing so at the same time it passed protections on the basis of sexual orientation in 1993. Other states that followed the Minnesota protocol were New Mexico (2003), Illinois and Maine (2005), and Washington (2006), followed by Colorado, Iowa, Maine, and Oregon in 2007. In the past 5 years the major struggle has been to gain transgender protections in places that already have protections on the basis of sexual orientation.
It has proved to be very difficult to accomplish, as we knew it would be. California passed sexual orientation protections in 1992 and gender identity protections had to wait for another 11 years. In Connecticut and Hawaii the wait was 20 years after the 1991 passage of sexual orientation protections until last year. Massachusetts protections for gender identity don't go into effect until July 1, 2012, 23 years after passage of protections based on sexual orientation. Nevada passed trans protections last year like CT and HI, after a waiting time of 12 years. In New Jersey, the wait was 14 years from 1992 until 2006 (although, to be fair, there was court-ordered equality during much of that time, which is why I moved here). Vermont was New Jersey-like in the waiting period: 15 years from 1992 until 2007. In the District of Columbia the discrepancy was 33 years, from 1973 until 2006. Rhode Island wins the award for shortness of waiting time at 6 years: 1995 until 2001.
That's a mean delay of 17.1 years for those of us living in those 8 states and the District. Childhood plus adolescence.
—–
Delaware passed protections on the basis of sexual orientation in 2009.
Towards Equality's page on transgender rights list a lot of resources and links but no action or plan. There is much about the new civil unions law at the site, however.
—–
Maryland passed protections based on sexual orientation in 2001. See above for the current climate.
—–
New Hampshire passed sexual orientation protections in 1998.
The New Hampshire Coalition for Transgender Equality is on Facebook. According to posts there, most of its work is currently "behind the scenes".
Wikipedia summarizes the state of our rights in New Hampshire as follows:
Under New Hampshire law, individuals who have undergone sex reassignment surgery will be issued new birth certificates.
In 2009, the most recent attempt at passing equality legislation did not receive a single vote in committee.
—–
New York has been rather notoriously remiss since passing sexual orientation protections in 2002.
The name of the game in New York is GENDA, the Gender Expression Non-Discrimination Act.
GENDA has died in the state Senate after passing the Assembly four years in a row. Will there be the kind of focus this year that it was denied last year for the sake of marriage equality? The Advocate published an examination of the state of the Empire State.
Transgender activist Pauline Park puts the chances for 2012 at 50-50. Senator Duane says it is on the "front burner".
We shall see.
—–
And what the hell is up with Wisconsin? Wisconsin was the first state to pass protections on the basis of sexual orientation in 1982. And 30 years later?
Nearly 30 years after Wisconsin became the first state to pass protections for gays and lesbians, there are still no protections for transpeople. Equality Wisconsin has a Gender Identity Task Force (contact JFlynn@equalitywi.org or (414) 431-1306), but I couldn't find any evidence of legislative action to try and improve conditions. Milwaukee, Madison and Dane County to have gender identity protections…and inmates in Wisconsin prisons have rights, but we are still waiting otherwise.