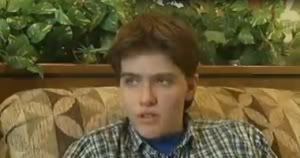 Seamus Johnston, 22, is a Pennsylvania transman who was expelled from The University of Pittsburgh-Johnstown for using the men's locker room on the campus in January, despite the University's order that he not do so. Pitt-Johnstown also filed three misdemeanor charges against Mr. Johnston relative to the incident, charging him with disorderly conduct, defiant trespass and indecent exposure.
Mr. Johnston has now filed a complaint with the Pittsburgh Commission on Human Relations charging the University of Pittsburgh with discrimination, alleging that the school violated the Pittsburgh city code relating to sex and handicap. Mr. Johnston was adjudged to be fully disabled by the Social Security Administration last May "for a variety of emotional liabilities including gender identity disorder". Mr. Johnston has been on hormone therapy for 10 months.
Specifically charged with knowing of or allowing the discrimination to continue are Chancellor Mark Nordeberg, Provost Patricia Beeson, General Counsel Jerome Cochran and attorney Ted Fritz. Pitt and the individuals have 30 days to respond to the complaint.
The University of Pittsburgh is not taking Mr. Johnston's complaints lightly. Due to a series of bomb threats at Pitt's Oakland Campus (which is the downtown Pittsburgh branch of Pitt), Pitt apparently gave Mr. Johnston's name as a possible suspect as a disgruntled student. FBI agents interviewed Johnston and his transwoman wife, Katherine Anne McCloskey, 56, on April 11. On April 12, Johnston and McCloskey were subpoenaed to appear before a federal grand jury investigating the bomb threats on April 17.
McCloskey and Johnston said they believe Pitt officials gave their names to federal investigators because of an ongoing legal dispute Johnston has with the university.
They already had this issue going on. Why not kill an extra bird with one stone?
Johnston and McCloskey made separate brief appearances before the grand jury, at which time they had been ordered to produce their computers. The suspects demanded to see the warrants, which had been sealed, and were threatened with contempt charges. Mr. Johnston also demanded to speak at length to the grand jury. Seven hours later, Judge Nora Barry Fischer and the suspects reached an agreement which will let Mr. Johnston testify at length on April 27.
Mr. Johnston said he was before the grand jury for around five minutes, and said he'd provide a handwriting sample and fingerprints if presented with a warrant and told the basis for the conclusion that he had evidence of a crime.

The prosecutor's questions, he said, "were designed just to make me look uncooperative."

Ms. McCloskey's session before the grand jury was around 15 minutes long. "I kept talking over the prosecutor and pointing at the various members of the grand jury and saying, 'Look, she wants to hear what I have to say,' " she said. "Why do you subpoena somebody if you don't want them to say anything? Especially if they want to say something?"
The policy that the Department of Justice [has] is if a target or subject makes a reasonable request to testify before a grand jury, that request should be given favorable consideration. But there's no legal duty on the part of the prosecutor to allow that to happen.

–former Assistant U.S. Attorney Tina Miller said
It's interesting that the FBI did not take possession of the computers at that time, but instead raided the couple's apartment Wednesday night to seize "a personal computer, a laptop computer, a cell phone, a computer router and CDs".
Until I can look at the affidavit of probable cause and see for myself what evidence they have against us, I consider what happened simply an armed break-in. I have no idea when we'll get the stuff back and no idea why they took it.

–Seamus Johnston
When my friends are exonerated from being persons of interest, it will show transgender folks everywhere that they do not necessarily have to fear bias in the justice system.

–Seamus' father, Roy Johnston
While the couple was at the courthouse waiting in the hallway outside the courtroom, word came of another bomb threat at the campus.
The F.B.I. Joint Terrorist Task Force traced the servers that have been used to send the anonymous e-mails to an organization, based in Brooklyn, called May First/People. The group, whose clients range from food co-ops to Occupy Wall Street sites, is organized as a cooperative so members can communicate privately over secure servers around the world.
That organization was subpoenaed for its records regarding the threats.
We are turning over the information we have, which is practically nothing.

–Jamie McClelland, director of May First/People
There have now been over 90 bomb threats at the university since February 13. No exposives have ever been found.
McCloskey and Johnston report that they received bomb threats at their home on April 13. The caller is reported to have declared, "You're gong to get blown up yourself."
McCloskey said the pair would never make threats against the university because that would only hurt their crusade for transgender rights.

"I've always thought terrorism was a bad idea," said McCloskey, a 1977 Pitt-Johnstown graduate.
Seamus gets the last word:
I'm very afraid, but I'm as confident as any innocent person can be in this country.