Welcome to The Breakfast Club! We're a disorganized group of rebel lefties who hang out and chat if and when we're not too hungover we've been bailed out we're not too exhausted from last night's (CENSORED) the caffeine kicks in. Join us every weekday morning at 9am (ET) and weekend morning at 10:30am (ET) to talk about current news and our boring lives and to make fun of LaEscapee! If we are ever running late, it's PhilJD's fault.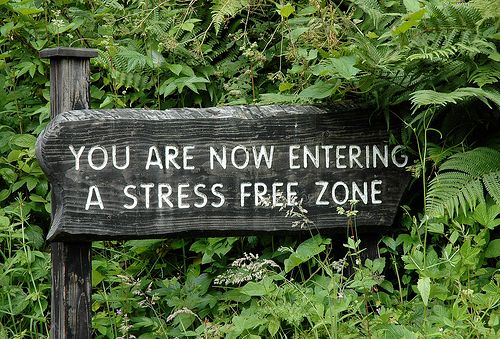 This Day in History
U.S. and Britain strike Afghanistan; Achille Lauro hijacked; Supreme Court pick Clarence Thomas faces damaging claims; Matthew Shepard beaten to death; Singer John Mellencamp born; 'Cats' hits Broadway.
Breakfast Tunes
Breakfast News
Gay marriage advocates hail 'extraordinary' victory after supreme court declines to hear appeals
Same-sex marriage becomes legal in Oklahoma, Utah, Indiana, Wisconsin and Virginia after justices' decision lifts stays

In the end, the last word on the legalization of gay marriage in all 50 US states and the District of Columbia may not come with a sweeping and historic ruling from the supreme court. In fact, the last word may already have been written with Monday's terse denial from the justices to hear any of the pending appeals from the states still defending their constitutional bans.

The result: in some of the most conservative states in the union, from Oklahoma to Utah, county clerks began issuing marriage licenses to same-sex couples eagerly lining up to take advantage of their unexpected new rights, even as Republican governors expressed impotent frustration at the outcome.
Isis militants enter Kobani on Syria's border with Turkey
Islamic State fighters backed by tanks and artillery have pushed into Kobani, an embattled and strategically important Syrian town on the border with Turkey, touching off heavy street battles with its Kurdish defenders.

Hours after two Isis flags were raised on the outskirts of Kobani, the militants punctured the Kurdish front lines and advanced into the town itself, said the Local Co-ordination Committees activist collective and the British-based Syrian Observatory for Human Rights.
Nurse in Spain tests positive for Ebola in first infection outside west Africa
Nurse was part of team that treated priest who died in Madrid hospital last month after being flown home from Sierra Leone

A nurse in Spain has tested positive for the Ebola virus after treating a patient repatriated to Madrid from Sierra Leone, the country's health authorities said on Monday. The nurse is thought to be the first person to have contracted the virus outside west Africa.

The auxiliary nurse was part of the team attending to a Spanish missionary with Ebola who was repatriated two weeks ago. The 69-year-old missionary, Manuel García Viejo, died just four days after being brought to Madrid's Carlos III hospital.

Health authorities said on Monday night that the nurse was in stable condition. She had alerted them to a slight fever on 30 September, said Antonio Alemany from the regional government of Madrid, and checked into a hospital in Alcorcón with a high fever on Sunday. Ebola protocol was immediately activated at the hospital and initial and secondary tests were both positive for the virus.
Guantánamo force-feeding amounts to punishment, detainee's lawyers argue
Government lawyers clash with those of hunger-striking detainee Abu Wa'el Dhiab, whose wheelchair and underwear were removed before procedure

Lawyers for a Guantánamo detainee argued in court on Monday that the US military's forcible feedings of hunger-striking detainees were a method of punishment, not the medically viable procedure the government has long claimed.

In the first court challenge to the controversial force-feedings, lawyers and witnesses seized on the medical records of Abu Wa'el Dhiab, the Syrian long-term hunger-striker who brought the case, to show that his wheelchair, back brace and even his boxer shorts were ordered removed by Guantánamo medical personnel.
Nobel prize in physiology or medicine for finding brain's 'you are here' cells
Winning research answered question that stumped philosophers for hundreds of years: how do we know our place in the world?

Three neuroscientists, including a married couple from Norway, have won the 2014 Nobel prize in physiology or medicine for their discovery of the brain's internal GPS.

Their work, which collectively spans four decades, revealed the existence of nerve cells that build up a map of the space around us and then track our progress as we move around.

The groundbreaking research transformed neuroscientists' understanding of the brain's ability to navigate and answered a question that had stumped scientists and philosophers for hundreds of years: how do we know our place in the world?
Must Read Blog Posts
When the Government's Secrecy Arguments Are Not Blindly Accepted by Judges Kevin Gosztola, FDL The Dissenter
Because Our Plan for "Success" in Syria Worked So Well in Libya Jon Walker, FDL Action
One Reason We're Losing the War against Terrorism Marcy Wheeler, empptywheel
EPIC Sues CIA For Release Of Senate Spying Report Tim Cushing, Techdirt
FBI Director: The Internet Is The Most Dangerous Parking Lot Imagineable Mike Masnick, Techdirt
Something to Think about over Coffee Prozac
Two of my favorite things: The first sip of coffee in the morning and the first sip of wine in the evening.
Breakfast Quote of the Day
We are all travelers in the wilderness of this world, and the best we can find in our travels is an honest friend.