Welcome to The Breakfast Club! We're a disorganized group of rebel lefties who hang out and chat if and when we're not too hungover we've been bailed out we're not too exhausted from last night's (CENSORED) the caffeine kicks in. Join us every weekday morning at 9am (ET) and weekend morning at 10:30am (ET) to talk about current news and our boring lives and to make fun of LaEscapee! If we are ever running late, it's PhilJD's fault.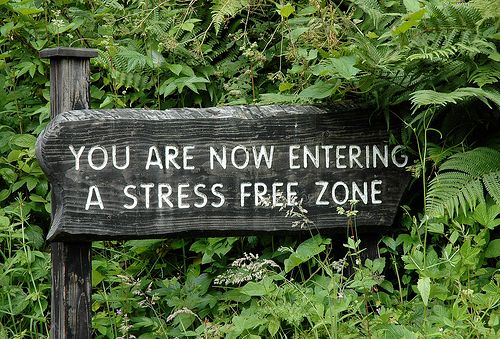 This Day in History
Thomas Edison perfects workable electric light; Anthrax scare claims first of two U.S. postal workers in Washington, DC; Britain wins Battle of Trafalgar; Actress and author Carrie Fisher born
Breakfast Chuckle
Breakfast News
Turkey to allow Kurdish peshmerga across its territory to fight in Kobani
Dramatic shift in the Turkish position due to internal protests on government inaction and support for regional fight against Isis

Turkey will allow Kurdish peshmerga forces from northern Iraq across its territory to defend Kurds in the besieged Syrian border town of Kobani, in a move that fighters say could tip a month-long battle against Islamic State (Isis) insurgents in their favour.

The announcement marked an abrupt shift from Ankara's position of refusing to militarily help the Kurds of Kobani and came hours after the US military dropped 24 tonnes of weapons and medicines in the first supply run it had made to the besieged town in nearly five weeks of fighting.

Both developments followed a substantial increase in the number of air strikes against Isis forces, which Kurdish militia members inside Syria and exiled residents of Kobani say are steadily turning the tide of the battle.
Relief in Dallas as dozens declared Ebola-free after three weeks in isolation
The first wave of people who may have had contact with Thomas Eric Duncan have been declared Ebola-free after 21 days of twice-daily temperature checks, bringing welcome news to a Dallas hospital that was sent into a tailspin by the discovery of the virus.

At least 43 of the 48 people who may have come into contact with Duncan, the first person to be diagnosed with Ebola in the US, are no longer at risk of developing the virus, the Texas department of health announced in a statement on Monday. Duncan died from Ebola on 8 October. [..]

Five of the students who had been under quarantine or monitoring returned to school on Monday, and the remaining students will be back in school by Tuesday, Dallas Independent School District superintendent Mike Miles said Monday.
US seeks to learn from allies' experience about transgender troops
A campaign to allow transgender troops to serve in the US armed forces has received support from overseas military allies who travelled to Washington to challenge arguments about its potential impact on operational effectiveness.

Eighteen countries around the world allow transgender personnel to serve openly, and officers from Nato allies such as Britain, Canada and Sweden joined others from New Zealand and Australia at the American Civil Liberties Union to discuss how the policies work in practice.

Three years after the Pentagon lifted remaining restrictions on lesbian, gay and bisexual troops, the ACLU is hopeful of similar progress for the transgender community, especially after the secretary of defence, Chuck Hagel, called for a "continuous review" of the current policy last May.
Defective airbags prompt urgent Toyota recall and US warning over ruptures
A potential safety crisis over defective airbags widened Monday as the US government issued an urgent plea to more than 4.7 million people to get their cars fixed.

The inflator mechanisms in the airbags can rupture, causing metal fragments to fly out when the bags are deployed in crashes.

Safety advocates say at least four people have died from the problem and there have been multiple injuries. They also say more than 20m vehicles in the US are equipped with the faulty air bags.
Federal Housing Finance Agency Unveils Plan to Loosen Rules on Mortgages
For years, politicians, housing advocates and potential home buyers have complained that tight credit policies after the housing market crash have kept too many deserving people from qualifying for mortgages.

Now the government is taking steps that it says it hopes will allow more first-time buyers and lower- and middle-income Americans to get home loans at low rates.

On Monday, Melvin L. Watt, the nation's chief housing regulator, announced a program offering more reassurances to mortgage banks that fear they could suffer unpredictable losses on the loans they sell to the government.

Separately, he disclosed that efforts are underway to allow borrowers to receive government-backed loans with much smaller down payments than are now required. But contrary to early expectations, he offered few details on such plans.
UN human rights officials visit Detroit to assess impact of water shutoffs
Human rights experts, who call situation 'a man-made perfect storm', travel to bankrupt city withholding water from late payers

Two United Nations human rights officials on Monday began touring Detroit to assess the impact of widespread water disconnections on residents in an effort by city officials to shore up some $90m in overdue bills.

During their three-day visit to Detroit, housing and sanitation experts Leilani Farha and Catarina de Albuquerque are expected to meet with affected residents, civil rights activists and local officials after the UN called the shutoffs "an affront to human rights" this summer. [..]

On Monday, the two UN officials met with Mayor Mike Duggan to discuss the shutoffs. In August, Duggan suspended shutoffs for a month and implemented a plan to help low-income customers pay their bills.

The UN officials are recommending the city cease shutoffs until an affordability program is implemented for low-income residents and to enact policies to address the needs of the city's most vulnerable residents. They also are recommending city leaders assess the impact or widespread water shutoffs on their own.
Guantánamo review board releases one Saudi but another must stay inside
A Saudi inmate with links to al-Qaida will remain at the Guantánamo Bay prison and a second Saudi man has been cleared for transfer home, a US national security panel said on Monday.

Muhammad Abd Al-Rahman Awn Al-Shamrani, 39, should stay at the US prison in Cuba because he remains a security threat, the Periodic Review Board said in an online posting.

The panel took into consideration Shamrani's history as a facilitator and recruiter for al-Qaida and for the Taliban in Saudi Arabia and his frontline fighting in Afghanistan, it said. [..]

A second man, Muhammad Murdi Issa al-Zahrani, who was suspected of fighting in Afghanistan for al-Qaida, was cleared for transfer back to Saudi Arabia.

The panel said it took into account the uncorroborated nature of information about Zahrani's links to al-Qaida as well as his expressions of regret. Once transferred, he will take part in a Saudi rehabilitation programme.

A Defense Department profile said Zahrani was 44 or 45 years old. He has been held at Guantánamo since August 2002.
Swedish armed forces widen hunt for suspected submarine
Swedish armed forces widened the hunt for a suspected submarine on Monday, with helicopters, naval vessels and some 200 military personnel combing the Stockholm archipelago for "foreign underwater activity".

As the search expanded, the Swedish military warned civilian shipping to evacuate the search zone, and non-essential air traffic was banned from the area.

An indistinct picture released by the Swedish military shows a vessel apparently breaking the surface 30 miles east of Stockholm. According to the military, there have been three sightings of the craft since Friday.

The mystery vessel is more likely to be a midget sub of the kind used by Russia's Spetsnaz (special forces) rather than a large nuclear one, according to defence officials and analysts. They said that it could be a Triton or Piranha – both midget submarines used to by military divers for special missions.
Must Read Blog Posts
This Could Be the Beginning of the End of Pot Brownies in Colorado Jon Walker, FDL Just Say Now
State Dept Says I Shouldn't Write This! Peter van Buren, FDL The Dissenter
US Government Moves to Dismiss Lawsuit Against 'Suspicious Activity' Program Which Keeps Files on Innocent People Kevin Gosztola, FDL The Dissenter
The Obama Administration Debate on the Convention Against Torture and Anas al-Libi Marcy Wheeler, emptywheel
The Embarrassment Of Being American Today Charles Pierce, Esquires' Politics Blog
Everybody Knows FBI Director James Comey Is Wrong About Encryption, Even The FBI Mike Masnick, Techdirt
Give Democrats a piece of your mind riverdaughter, The Confluence
Visas for Translators: Even Kafka Wouldn't Put His Name on This TMC, Docudharama
(Tooting my own horn. Coming soon to The Stars Hollow Gazette and Voices on the Square.
Something to Think about over Coffee Prozac
The Worst Person In The World