Welcome to The Breakfast Club! We're a disorganized group of rebel lefties who hang out and chat if and when we're not too hungover we've been bailed out we're not too exhausted from last night's (CENSORED) the caffeine kicks in. Join us every weekday morning at 9am (ET) and weekend morning at 10:30am (ET) to talk about current news and our boring lives and to make fun of LaEscapee! If we are ever running late, it's PhilJD's fault.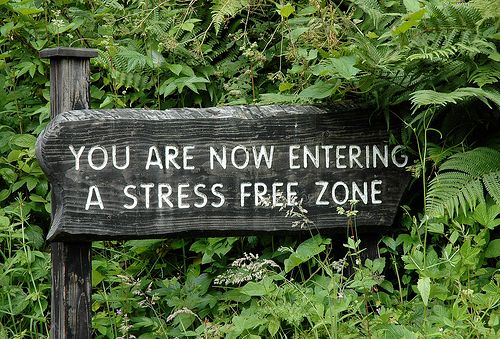 This Day in History
The 1993 bombing of New York's World Trade Center; President Ronald Reagan rebuked over Iran-Contra; France's Napoleon Bonaparte escapes exile on Elba; Singers Fats Domino and Johnny Cash born.
Breakfast Tunes
Something to Think about over
Coffee

Prozac
There's only one thing worse than a man who doesn't have strong likes and dislikes, and that's a man who has strong likes and dislikes without the courage to voice them.
Breakfast News
Apple accuses FBI of violating constitutional rights in iPhone battle
Apple's lawyers believe forcing America's largest company to help the government crack open one of its iPhones would violate the US constitution and be a misinterpretation of a 227-year-old law.

The 36-page legal brief, submitted on 25 February, is Apple's first formal rebuttal to a court order to write and sign software that would make it easier for investigators to open a phone used by San Bernardino gunman Syed Farook, who, with his wife Tashfeen Malik, killed 14 and wounded 22 on 2 December.

The tech firm's attorneys argue the government seeks "a dangerous power that Congress and the American people have withheld: the ability to force companies like Apple to undermine the basic security and privacy interests of hundreds of millions of individuals around the globe."
Election day arrives in Iran with reformists well organised to seek gains
Iranians go to the polls on Friday for two major elections after a week of fierce campaigning between conservatives desperate to maintain their influence over the country's political landscape and their reformist rivals seeking a comeback.

The first votes held since the landmark 2015 nuclear agreement will elect new members of Iran's 290-seat parliament, or Majlis, and 88 clergy for the influential assembly of experts, which appoints the next supreme leader.

Polling stations cross the country were due to receive voters from 8am until 6pm but voting can be extended in the evening. Senior Iranian officials, including the supreme leader, Ayatollah Ali Khamenei, were expected to cast their votes in the early hours of stations opening their doors.
US Treasury pushes Congress to pass Puerto Rico bankruptcy plan
The US Treasury Department is warning of a potential government shutdown in Puerto Rico and lengthy litigation if Congress does not approve a bankruptcy mechanism for the US territory soon.

"The government remains open only because the governor authorized more than $1bn in onerous and unsustainable emergency liquidity actions. Tax refunds have been withheld from citizens. Pension assets, already severely depleted, are being sold to fund government operations. Money dedicated to one group of creditors is being taken to pay other creditors," US Treasury counselor Antonio Weiss told Congress on Thursday.

"The inevitable defaults and lawsuits have already begun. Without action, this crisis will escalate," he said.

In a hearing that lasted more than two hours, Weiss outlined the Treasury's proposal for debt-restructuring authority paired with fiscal oversight and urged Congress to act to help the island fix its crisis.
Homeless ordered to vacate camp they were pressured into before Super Bowl
Residents have been ordered to vacate the San Francisco homeless encampment under a highway overpass after police and public workers pressured the city's homeless to relocate there from areas of the city slated for Super Bowl 50 festivities.

The 21st-century Hooverville became a symbol of the city's gaping inequality in the run-up to and throughout the week of star-studded Super Bowl festivities in February, rekindling long-running controversies over how the city should address the needs of its nearly 7,000 homeless residents.

Then on 23 February, less than three weeks after the championship game, the San Francisco department of public health declared the encampments on several blocks of Division Street a public health hazard due to "accumulation of garbage, human feces, hypodermic needles, urine odors and other insanitary conditions". Homeless residents were ordered to leave within 72 hours.
Rare 'superbloom' blankets Death Valley in millions of yellow wildflowers
Parts of Death Valley, the driest place in North America, have exploded in a riot of color with a rare "superbloom" of millions of wildflowers.

The flowers have blanketed the desert valley to an extent not seen since 2005. The bloom started in the southern part of the Californian wilderness and is now moving north, displaying colorful species including the golden evening primrose (Camissonia brevipes), notchleaf phacelia (Phacelia crenulata) and fields of desert gold (Geraea canescens).

The unusual spectacle, unofficially dubbed a superbloom, has been triggered by a series of storms in October that brought heavy rainfall to parts of the park, including a burst of 3in of rain in just five hours. Death Valley normally averages just 2in of rain a year.
Breakfast Blogs
FBI Waited 50 Days before Asking for Syed Rezwan Farook's iCloud Data emptywheel aka Marcy Wheeler, emptywheel
Oh, Good: There Are New Flints Popping Up All Over the Country Charles Pierce, Esquire Politics
What are Trump voters really so angry about?
digby aka Heather Digby Parton, Hullabaloo
FBI Director James Comey, Who Signed Off on Waterboarding, Is Now Losing Sleep Over an iPhone Alex Emmons, The Intercept
Judge Wants To Know More About FBI's Secret Recordings Of Conversations Near Courthouse Steps Tim Cushing, Techdirt