Welcome to The Breakfast Club! We're a disorganized group of rebel lefties who hang out and chat if and when we're not too hungover we've been bailed out we're not too exhausted from last night's (CENSORED) the caffeine kicks in. Join us every weekday morning at 9am (ET) and weekend morning at 10:30am (ET) to talk about current news and our boring lives and to make fun of LaEscapee! If we are ever running late, it's PhilJD's fault.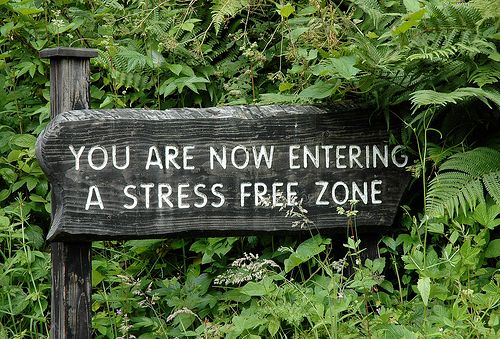 Britain's King Edward steps down; Nazi Germany and Fascist Italy declare war on the United States; UNICEF organization launches; 'Magnum PI' makes television debut.
Something to Think about, Breakfast News & Blogs Below
US Military Admits: We Deliberately Bombed a Hospital in Iraq
Andrea Germanos, Common Dreams
The U.S. military said Thursday that it intentionally bombed a hospital in Mosul, Iraq as part of its efforts to "eradicate" Islamic State (ISIS) fighters.

The attack on the Al Salam hospital complex took place Wednesday at the request of Iraqi forces, with coalition aircraft using "precision-guided munitions," Air Force Col. John Dorrian, spokesperson for the U.S.-led coalition against ISIS, told reporters.

He said "it's very difficult to ascertain with full and total fidelity" that there were no civilian casualties, whether in the building targeted or elsewhere within the hospital complex. …
James Mattis Is a War Criminal: I Experienced His Attack on Fallujah Firsthand
Dahr Jamail, Truth-Out
Mattis' Role in the Haditha Massacre…In November 2005 US marines in Iraq committed a massacre of 24 unarmed Iraqi civilians. The slaughtering of unarmed men, women, children and elderly people, shot multiple times at close range, was retribution for a roadside bomb attack on a convoy of marines. The war crimes were extremely well documented and the atrocity garnered international attention.

When it came time to bring the marines responsible for the massacre to justice, Mattis was the convening authority over the eight charged with crimes at Haditha.

Mattis went on to dismiss all of the charges leveled against the marines who had been accused of killing the civilians and of the eight originally charged, only one still faces possible prosecution, but one can guess how that will end up. …

Mattis' Role in Fallujah … While reporting from inside Fallujah during that siege, I personally witnessed women, children, elderly people and ambulances being targeted by US snipers under Mattis' command. Needless to say, all of these are war crimes.

During the November siege of Fallujah later that same year, which I also covered first-hand, more than 5,000 Iraqi civilians were killed. Most were buried in mass graves in the aftermath of the siege.

Mosques were deliberately targeted by the US military, hospitals bombed, medical workers detained, ambulances shot at, cease-fires violated, media repressed, and the use of depleted uranium was widespread. All of these are, again, war crimes.

At that time I broke the story of the US military's use of white phosphorous, an incendiary weapon similar to napalm in its ability to burn all the way down to the bone. The use of white phosphorus was a violation of international law, given that it was unleashed in the city during a time when the Pentagon itself admitted to at least 50,000 civilians still being present. …
Far-right party still leading in Dutch polls, despite leader's criminal guilt
Emma Graham-Harrison
Volendam is a village of clogs, canals, cheese – and anger. A former fishing village-turned-tourist-haven north-east of Amsterdam on the Markermeer lake, it offered one of the country's strongest turnouts for far-right populist Geert Wilders the last time the country went to the polls.

Wilders was found guilty of inciting discrimination at a rally where he called for "fewer Moroccans". His supporters in this overwhelmingly white, conservative town see the trial and verdict as political persecution of a maverick anti-establishment champion.
…
"Wilders may win the election but he's unlikely to govern and even less likely to become prime minister. It's easy to break through but hard to amass much power, the opposite of a system like the US," said Matthijs Rooduijn, a political sociologist at Utrecht University. But if Wilders claims a majority and is still excluded from power, he may be able to turn even that to his advantage, as a populist claiming to stand for the people against an unaccountable elite. …
A Clinton Fan Manufactured Fake News That MSNBC Personalities Spread to Discredit WikiLeaks Docs
Glenn Greenwald, The Intercept
The phrase "Fake News" has exploded in usage since the election, but the term is similar to other malleable political labels such as "terrorism" and "hate speech"; because the phrase lacks any clear definition, it is essentially useless except as an instrument of propaganda and censorship. The most important fact to realize about this new term: Those who most loudly denounce Fake News are typically those most aggressively disseminating it.

One of the most egregious examples was the recent Washington Post article hyping a new anonymous group and its disgusting blacklist of supposedly pro-Russia news outlets — a shameful article mindlessly spread by countless journalists who love to decry Fake News, despite the Post article itself being centrally based on Fake News. (The Post this week finally added a lame editor's note acknowledging these critiques; the Post editors absurdly claimed that they did not mean to "vouch for the validity" of the blacklist even though the article's key claims were based on doing exactly that).

Now we have an even more compelling example. Back in October, when WikiLeaks was releasing emails from the John Podesta archive, Clinton campaign officials and their media spokespeople adopted a strategy of outright lying to the public, claiming — with no basis whatsoever — that the emails were doctored or fabricated and thus should be ignored. That lie — and that is what it was: a claim made with knowledge of its falsity or reckless disregard for its truth — was most aggressively amplified by MSNBC personalities such as Joy Ann Reid and Malcolm Nance, The Atlantic's David Frum, and Newsweek's Kurt Eichenwald. …
Something to Think about over
Coffee

Prozac

Turkeys cause power outages in Oregon town
MEDFORD, Ore. (AP) — A flock of wild turkeys, long considered menaces to one Oregon town, have sparked new ire after causing power outages in the eastern part of Medford.

The Mail Tribune reports (https://is.gd/KjJYj6 ) that wild turkeys flying into Pacific Power Lines have been responsible for four morning outages in the last month, each time cutting off power for more than 1,600 residents and businesses.

Pacific Power spokesman Monte Mendenhall says the outages are definitely caused by the turkeys, though it's unclear how the utility will resolve the issue.

Unlike in rural areas, it is illegal to shoot or hunt within Medford's city limits. And trapping turkeys is thought to be difficult and time consuming.

State wildlife biologists say the power outages are a new symptom of the old problem of people feeding turkeys, allowing them to establish urban flocks.