Welcome to The Breakfast Club! We're a disorganized group of rebel lefties who hang out and chat if and when we're not too hungover we've been bailed out we're not too exhausted from last night's (CENSORED) the caffeine kicks in. Join us every weekday morning at 9am (ET) and weekend morning at 10:30am (ET) to talk about current news and our boring lives and to make fun of LaEscapee! If we are ever running late, it's PhilJD's fault.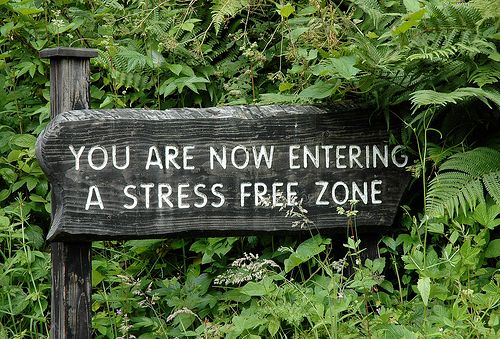 Something to Think about, Breakfast News & Blogs Below

Donald Trump accuses China of 'unpresidented' act over US navy drone
Martin Pengelly and agencies
President-elect Donald Trump has risked further inflaming US relations with China, after he used Twitter on Saturday to accuse China of an "unpresidented [sic] act" in its seizing of an unmanned American submarine this week.

"China steals United States Navy research drone in international waters – rips it out of water and takes it to China in unpresidented act," Trump said, misspelling "unprecedented".

The tweet was later reissued with the correct spelling of "unprecedented". The tweet containing the error was deleted. …

Leaked Report Reveals BP Safety Failures as It Heads Back to Gulf of Mexico
Maeve McClenaghan and Lawrence Carter, Energydesk
A litany of failures in the way BP manages critical engineering information may be increasing the risk of major accidents at the oil giant's plants across the world, according to analysis of an internal report leaked to Energydesk.

The confidential document handed to Energydesk and shared with the Financial Times, reveals serious weaknesses in the way the company manages critical information and reporting of incidents at its refineries and oil rigs. It went on to claim the failures got close to two potentially lethal accidents and was costing the firm $180 million a year.

The list of failures stretches from missing blueprints to crucial anti-blowout devices being wrongly installed. In recent years, the report notes, these have resulted in "repeated near-misses" and two serious incidents. …

Wells Fargo Is on a Losing Streak, But Still Has Some Trump Cards
David Dayen, The Intercept
The embattled Wells Fargo Bank, famously accused of signing up its customers to multiple accounts without their knowledge, was discovered last week to be doing the same thing with a life insurance product sold in their branches by Prudential. This could prove even more damaging than the original fake account scandal, as bankers are not allowed to sell insurance, much less secretly sign people up for it.

Then on Tuesday, the bank was suspended from doing any work for the city of San Francisco, its home town. Plus, Wells was the only U.S. bank to have their "living will" — a government-mandated roadmap for how to dismantle the firm in the event of a failure — rejected by federal regulators. This is the third time since 2014 Wells Fargo had its living will denied as not credible, and for the first time, that will lead to sanctions: The Federal Deposit Insurance Corporation and the Federal Reserve announced they will prohibit Wells Fargo from establishing any international subsidiaries or purchasing any nonbank companies.

The company has until March 31 to re-submit a credible living will. If that doesn't pass muster, the bank could be forced to sell off business lines, essentially breaking itself up.

But there's a bright side to all of this for Wells Fargo, and his name is Donald Trump. …

With an especially busy travel season underway, the polar vortex is back, making the weather a mess
Kurtis Lee, LA Times
Winter storms have arrived just in time for what is expected to be a busier holiday travel season than last December.

On Saturday, snow blanketed a swath of the Rockies, grounding hundreds of flights, while freezing rain created havoc on roads in the mid-Atlantic. Icy conditions contributed to hundreds of auto accidents across the country, and at least nine deaths were reported.

In Denver, airlines canceled more 300 flights after nearly 8 inches of snow hit the metro area. …
Something to Think about over
Coffee

Prozac

Police rescue 'frozen' woman who turns out to be mannequin
HUDSON, N.Y. (AP) — Police in New York broke a car window to rescue a woman who turned out to be an extremely realistic mannequin.

The unusual incident happened Friday morning in the city of Hudson.

The Times Union of Albany reports (http://bit.ly/2hELLPL ) that a caller told police there was an elderly woman "frozen to death" in a parked car.

Officers rushed to the scene and found what appeared to be a woman sitting in a car's front passenger seat wearing an oxygen mask.

A sergeant busted a rear window, opened the door and discovered that the woman was a realistic mannequin.

The car owner arrived and said he uses the dummy for his job selling medical training aids.

The police chief says the owner was "incredulous" that police broke the window to rescue the mannequin.