Welcome to The Breakfast Club! We're a disorganized group of rebel lefties who hang out and chat if and when we're not too hungover we've been bailed out we're not too exhausted from last night's (CENSORED) the caffeine kicks in. Join us every weekday morning at 9am (ET) and weekend morning at 10:30am (ET) to talk about current news and our boring lives and to make fun of LaEscapee! If we are ever running late, it's PhilJD's fault.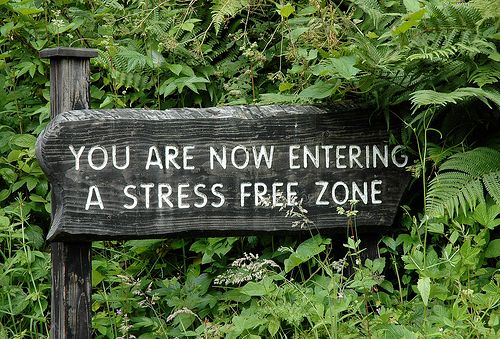 AP's Today in History for February 5th
FDR plans to 'pack' the Supreme Court; Byron de la Beckwith convicted of killing civil rights leader Medgar Evers; The Smothers Brothers Comedy Hour premieres; William S. Burroughs and Hank Aaron born.
Something to Think about, Breakfast News & Blogs Below

Travel ban: US appeals court rejects White House request to reinstate executive order
Martin Farrer and agencies
The US appeals court has denied the justice department's request for an immediate reinstatement of Donald Trump's controversial travel ban.

The ninth US circuit court of appeals in San Francisco made the ruling early on Sunday morning, and asked those challenging the ban to respond to the appeal filed by the Trump administration late on Saturday night, and the justice department to file a counter-response by Monday afternoon.
…
The court ruling was the first move in what could be months of legal challenges to Trump's clampdown on immigration. …

Romania protests continue against government 'thieves'
Al Jazeera and news agencies
Romanians geared up for a sixth day of protests on Sunday, seeking to maintain pressure on the government despite its climbdown over contentious corruption legislation that sparked the biggest protests since 1989.

Late on Saturday, the government pledged it would repeal a decree that decriminalises corruption offences following days of mass protests across the country.

But demonstrators are not convinced.

"Today we are going to break new records," Florian, 40, told AFP news agency in the capital, Bucharest, saying he did not trust the government to retract the legislation as promised. …

U.S. backs off bid to reopen CIA 'black site' prisons: officials
Mark Hosenball, Reuters
The Trump administration has for now backed off a draft executive order that would have called for a review of whether the United States should reopen overseas "black site" prisons, where interrogation techniques often condemned as torture were used, U.S. officials have told Reuters.

The New York Times, citing unidentified officials, on Saturday said the White House was circulating a revised version that did not have language that contemplated reopening the prisons. It said the revised draft did, however, contain parts of the earlier draft, including expanding the use of the military's Guantanamo Bay, Cuba, detention center.

A senior administration official confirmed the initial draft was no longer under consideration. "It was a transition draft never under serious consideration by the administration," the official said. "We have abandoned that transition draft." …

Donald Trump retains direct tie to businesses, documents show
Associated Press in Washington
New documents confirm that Donald Trump retains a direct tie to his business interests through a revocable trust overseen by one of his adult sons and a longtime executive of the Trump Organization.

The president is the sole beneficiary of the Donald J Trump Revocable Trust, which is tied to his social security number as the taxpayer identification number, according to documents published online by the investigative nonprofit ProPublica.

Trump can revoke the trust, which was amended three days before his inauguration, at any time. …

THE FBI IS BUILDING A NATIONAL WATCHLIST THAT GIVES COMPANIES REAL TIME UPDATES ON EMPLOYEES
Ava Kofman, The Intercept
THE FBI'S RAP BACK program is quietly transforming the way employers conduct background checks. While routine background checks provide employers with a one-time "snapshot" of their employee's past criminal history, employers enrolled in federal and state Rap Back programs receive ongoing, real-time notifications and updates about their employees' run-ins with law enforcement, including arrests at protests and charges that do not end up in convictions. ("Rap" is an acronym for Record of Arrest and Prosecution; "Back" is short for background). Testifying before Congress about the program in 2015, FBI Director James Comey explained some limits of regular background checks: "People are clean when they first go in, then they get in trouble five years down the road [and] never tell the daycare about this."

A majority of states already have their own databases that they use for background checks and have accessed in-state Rap Back programs since at least 2007; states and agencies now partnering with the federal government will be entering their data into the FBI's Next Generation Identification (NGI) database. The NGI database, widely considered to be the world's largest biometric database, allows federal and state agencies to search more than 70 million civil fingerprints submitted for background checks alongside over 50 million prints submitted for criminal purposes. In July 2015, Utah became the first state to join the federal Rap Back program. Last April, aviation workers at Dallas-Ft. Worth Airport and Boston Logan International Airport began participating in a federal Rap Back pilot program for aviation employees. Two weeks ago, Texas submitted its first request to the federal criminal Rap Back system.

Rap Back has been advertised by the FBI as an effort to target individuals in "positions of trust," such as those who work with children, the elderly, and the disabled. According to a Rap Back spokesperson, however, there are no formal limits as to "which populations of individuals can be enrolled in the Rap Back Service." Civil liberties advocates fear that under Trump's administration the program will grow with serious consequences for employee privacy, accuracy of records, and fair employment practices. …
Something to think about over
coffee

prozac

Hold it or don't flush: Super Bowl could harm sinkhole mess
FRASER, Mich. (AP) — A giant sinkhole in suburban Detroit is being threatened by the Super Bowl.

Macomb County public works chief Candice Miller is worried that thousands of football fans will flush toilets at halftime Sunday night. She tells radio station WWJ that it could overwhelm a broken sewer line blamed for the sinkhole.

Miller says her bathroom advice "sounds crazy." But she fears trouble unless people are willing to hold it — or at least not immediately flush.

Crews are building a bypass to get around the broken sewer line in Fraser, but it's not ready yet. The line affects more than 300,000 people in 11 communities.

Michigan Gov. Rick Snyder has announced grants of up to $100,000 for local governments affected by the sinkhole, which was discovered on Dec. 24.