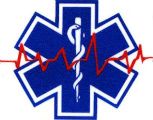 Welcome to the Stars Hollow Gazette's Health and Fitness News weekly diary. It will publish on Saturday afternoon and be open for discussion about health related issues including diet, exercise, health and health care issues, as well as, tips on what you can do when there is a medical emergency. Also an opportunity to share and exchange your favorite healthy recipes.
Questions are encouraged and I will answer to the best of my ability. If I can't, I will try to steer you in the right direction. Naturally, I cannot give individual medical advice for personal health issues. I can give you information about medical conditions and the current treatments available.
You can now find past Health and Fitness News diaries here.
Follow us on Twitter @StarsHollowGzt
Most beef barley soups are like stews — so thick with grains and chunks of meat that your spoon practically stands up even when you're not holding on.

This one, however, falls on the lighter, brothier side of the spectrum.

It still has the barley — velour-soft, nubby and soothing. And it still has plenty of tender chunks of juicy, brawny beef.

But it also has enough fragrant liquid to keep all the elements floating, instead of merging into porridgelike solidity.

This is especially good in this recipe because it allows you to really savor the broth itself, heady with spices. Coriander, cumin and paprika work together to give it a gently earthy, almost sweet scent, while a hit of fresh lemon juice and zest at the end brightens everything.

It may not be the typical flavor profile for this kind of homey soup, but it's not so wildly different that it will scare beef barley lovers away from the pot. It's just complex enough without being intimidating.

Even better, it's fairly adaptable. Heat-seekers can indulge by adding the optional cayenne to the broth and some sliced jalapeños to the bowl as a crisp and fiery garnish. Those who prefer things on the milder side can easily leave out one or both. This soup is forgiving like that.

~ Melissa Clarke, New York Times
~
Beef Barley Soup With Lemon
Health and Fitness News
Cancer Pill Gleevec Keeps Patients Alive and Well for a Decade
Two Dead From Raw Milk Cheese Contaminated With Listeria
These 10 Foods Affect Your Risk of Heart Disease the Most
DNA Scan Uncovers 18 Genes Newly Associated With Autism
Soy Doesn't Worsen Breast Cancer and May Prevent It, Study Finds
Bad Diets Tied to 400,000 U.S. Deaths in 2015
Downside to Gluten-Free Diets: Diabetes Risk?
Hold That Pose: Yoga May Ease Tough Depression
How to Keep a Spring in Your Step With Daylight Saving Time
Eye Exam Might Help Spot Poor Circulation in Legs
Annual Death Toll From Alzheimer's Nearly Doubles in 15 Years