follow Welcome to The Breakfast Club! We're a disorganized group of rebel lefties who hang out and chat if and when we're not too hungover we've been bailed out we're not too exhausted from last night's (CENSORED) the caffeine kicks in. Join us every weekday morning at 9am (ET) and weekend morning at 10:30am (ET) to talk about current news and our boring lives and to make fun of LaEscapee! If we are ever running late, it's PhilJD's fault.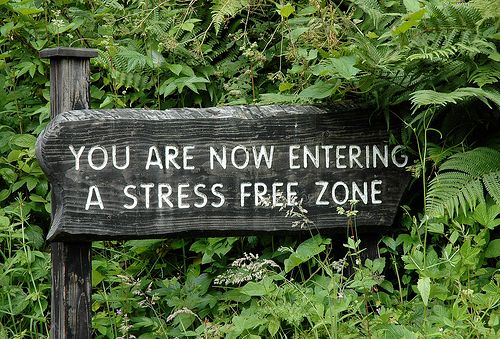 AP's Today in History for March 26th
Israel and Egypt sign a peace treaty; Bodies of Heaven's Gate cult members are found in Calif.; The first U.S. team to win hockey's Stanley Cup; 'Funny Girl' opens on Broadway; Singer Diana Ross born.
Something to think about, Breakfast News & Blogs below

lasix or furosemide infusion Trump-Russia inquiry endangered after lawmaker's 'peculiar midnight run'
Julian Borger, The Guardian
The House intelligence committee investigation of the Trump campaign's alleged links with Moscow looks in danger of unravelling as a result of the unexplained behaviour of its chairman, Devin Nunes, a former Trump adviser.

Such behaviour reportedly includes an unexplained disappearance from an Uber ride with a staffer on Tuesday night, described by his Democratic counterpart as a "peculiar midnight run".

The investigation subsequently appeared to stall, with Nunes calling off a critical hearing scheduled for Tuesday 28 March, at a time when his Democratic counterpart on the committee, Adam Schiff, said he had seen more than circumstantial evidence of collusion between the Trump camp and Russia. …

disfunzione erettile tradimento Arab airlines using Trump's bans for marketing
Al Jazeera News
Arab airlines are using witty marketing and satire to respond to the recent US and UK ban on carry-on electronic goods on inbound flights from Arab countries.

The decision, introduced on Tuesday, bars passengers on flights originating in eight Arab countries from carrying any electronic device larger than a mobile phone.
…
Laptops, e-readers, cameras, tablets, printers, electronic games and portable DVD players are affected by the ban – which applies to direct flights to the United States – but they may still be stowed in the hold in checked baggage.

The indefinite US ban targets 10 airports and nine airlines, including Turkish Airlines and the major Gulf carriers: Emirates, Etihad and Qatar Airways, as well as the Jordanian state airline, Royal Jordanian.

Some of the companies have been quick to respond, with lighthearted humour, using the ban as a marketing opportunity.

The United Arab Emirates flagship carrier, Emirates Airline, posted a video on social media with the slogan "let us entertain you".

lasix 20mg Ohio nightclub shooting leaves one dead, 14 wounded; shooter at large
Caleb Hughes, Reuters
Gunfire erupted inside a packed nightclub in Cincinnati, Ohio, early Sunday morning, killing at least one person and injuring 14, and police said they were still looking for the shooter.

The motive was unclear, but Cincinnati Assistant Police Chief Paul Neudigate said on Twitter that "there are no indications this incident is terrorism related."

The shooting took place around 1 a.m. when hundreds of people were inside the Cameo Nightlife club, which the Cincinnati Police Department said has had "multiple problems" in the past.

"At this point it's unclear exactly what instigated the shooting," Captain Kimberly Williams said at a televised briefing. "Just a lot of chaos when the shots went off."

The shooting comes less than a year after a gunman opened fire at a gay nightclub in Orlando, Florida, killing 49 people. It was the deadliest mass shooting in U.S. history. …

here Transgender protections hang in the balance with healthcare's future cloudy
Molly Redden, The Guardian
In the spring of 2016, Elijah Fischer called his insurance company to ask if his plan would cover a double mastectomy. A 27-year old Floridian and trans man, Elijah had mostly completed his gender transition, except he still had feminine breasts.

"I look down, and it's not me," Elijah recalled feeling. He felt foreign to himself. With summer approaching, he dreaded another season of avoiding the beach and kayaking with his wife, Brianna.

So it was a relief when his insurer, Anthem Blue Cross Blue Shield, approved the surgery right away.

"Oh wow," the couple said to each other, Brianna recalled. "That was easy. That was fantastic."

In reality, it was just the start of a battle with Anthem that would stretch for more than nine months. The company backtracked, and revealed that Elijah's policy specifically excluded "services and supplies related to sex transformation". There were fraught phone calls and fine print before finally, Elijah contacted the Department of Health and Human Services (HHS) about filing a discrimination claim.

His case, he felt, was clear-cut. There is a federal law that bans insurers from discriminating against someone on the basis of gender. In practice, the government has said, this means an insurance company cannot cover a therapy or a procedure in one situation but refuse when the patient is trans. For example, since Eljiah's Anthem plan covers mastectomies for women in many cases, the carrier ought to cover the same surgery for Elijah. …
Something to think about over
coffee

prozac

http://cinziamazzamakeup.com/?x=viagra-generico-100-mg-pagamento-online Idaho woman says she crashed because she saw a sasquatch
MOSCOW, Idaho (AP) — A northern Idaho woman told police she crashed into a deer because she was distracted by a sasquatch in her rearview mirror.

The Moscow-Pullman Daily News reports (http://bit.ly/2n2zshf ) that the 50-year-old Tensed woman was driving south on U.S. Highway 95 on Wednesday when she struck a deer near Potlatch.

The woman told Benewah County Sheriff's officials that she saw a sasquatch chasing a deer on the side of the road while driving. She says she checked one of her mirrors to get a second look at the beast and when she looked up, the deer ran in front of her.

Sheriff's officials marked the incident as a vehicle versus deer collision but did not report any evidence of Bigfoot.