Welcome to The Breakfast Club! We're a disorganized group of rebel lefties who hang out and chat if and when we're not too hungover we've been bailed out we're not too exhausted from last night's (CENSORED) the caffeine kicks in. Join us every weekday morning at 9am (ET) and weekend morning at 10:30am (ET) to talk about current news and our boring lives and to make fun of LaEscapee! If we are ever running late, it's PhilJD's fault.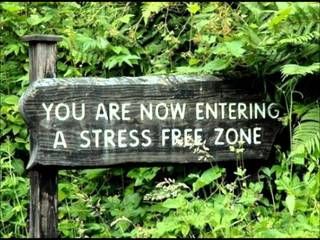 This Day in History
Julius and Ethel Rosenberg convicted of Cold War espionage; Lt. William Calley, Jr. convicted in the Vietnam War's My Lai massacre; U.S. troops leave South Vietnam; Attorney Johnnie Cochran dies.
Breakfast Tunes
Something to Think about over
Coffee

Prozac
Hungry people cannot be good at learning or producing anything, except perhaps violence.
Breakfast News
Scottish parliament votes for second independence referendum
Theresa May to call on Britons to unite as she triggers article 50
German state warns Gulen followers of Turkish spy efforts
German police: Thieves stole huge gold coin with wheelbarrow
Trump, in break from other world leaders, digs in on coal
Wells Fargo to Pay $110 Million to Settle Fake Accounts Lawsuit
White House calls for domestic cuts to finance border wall
Advocates of homeless vets fear Trump budget could hurt them
Breakfast Blogs
Sean Spicer Looks Like a Bigger Fool Today Than He Did Yesterday
What Was the Relationship Between FSB and GRU in the DNC Hack, Redux? emptywheel aka Marcy Wheeler, emptywheel
Freedom in the Health Care Debate Ed Walker, emptywheel
Trump News Of The Day, 3/28/2017 Echidne, at her blog
The generals go to war with each other digby aka Heather Digby Parton, Hullabaloo
Trump misunderestimated Tom Sullivan, Hullabaloo
The Heritage Plan *Was* the Conservative Alternative to the ACA. It Was Much Worse Than the AHCA. Scott Lemieux, Lawyers Guns and Money
Broke Burke Mountain driftglass, at his blog
CLOUD OF SUSPICION? WHAT CLOUD OF SUSPICION? Steve M., No More Mister Blog
Consumer Broadband Privacy Protections Are Dead Karl Bode, Techdirt