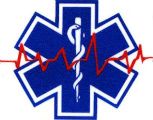 Welcome to the Stars Hollow Gazette's Health and Fitness News weekly diary. It will publish on Saturday afternoon and be open for discussion about health related issues including diet, exercise, health and health care issues, as well as, tips on what you can do when there is a medical emergency. Also an opportunity to share and exchange your favorite healthy recipes.
Questions are encouraged and I will answer to the best of my ability. If I can't, I will try to steer you in the right direction. Naturally, I cannot give individual medical advice for personal health issues. I can give you information about medical conditions and the current treatments available.
You can now find past Health and Fitness News diaries here.
Follow us on Twitter @StarsHollowGzt
A Chicken-Roasting Method All Good Cooks Know
Everyone's looking for the perfect roast chicken, yet spatchcocking still seems like a secret of those in the know. Suffice it to say, it's a skill worth learning, and not just because spatchcocking is a fun word to bandy about with authority.

Also — and less-amusingly — known as butterflying, spatchcocking is the method of cutting out the chicken's backbone, opening the bird up and pressing down on it so its breast bone cracks and flattens. Once it's spatchcocked, a chicken roasts more quickly and evenly than an intact bird, eliminating that pesky problem of overcooked breasts and undercooked thighs. You can also use a hotter oven, which leads to crisper skin.

Melissa Clark, New York Times
Spice-Rubbed Spatchcocked Chicken
Here the chicken is marinated in a brown sugar and chile spice rub before being roasted until its skin is crisp and deeply flavored.
Health and Fitness News
Bystander CPR Helps Save Brain Function After Near-Drowning
Gut Bacteria Changes After Some Weight-Loss Surgeries
One Man's Trash Is Another's Fiber
The Whole Truth About Whole Fruits
Nearly 4 Percent of Americans Suffer From Food Allergies
Communication Problems Not at Root of Tantrums in Kids With Autism
Americans With HIV Staying on Lifesaving Meds Longer
1 in 4 Nursing Home Residents Has Antibiotic-Resistant Bacteria
New Combo Pill Offers Hope to Hepatitis C Patients Who Fail Other Treatment
Marijuana May Make Your Gums Go to Pot