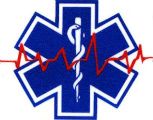 Welcome to the Stars Hollow Gazette's Health and Fitness News weekly diary. It will publish on Saturday afternoon and be open for discussion about health related issues including diet, exercise, health and health care issues, as well as, tips on what you can do when there is a medical emergency. Also an opportunity to share and exchange your favorite healthy recipes.
Questions are encouraged and I will answer to the best of my ability. If I can't, I will try to steer you in the right direction. Naturally, I cannot give individual medical advice for personal health issues. I can give you information about medical conditions and the current treatments available.
You can now find past Health and Fitness News diaries here.
Follow us on Twitter @StarsHollowGzt
Anatomy of a Gunshot Wound
When the gunman opened fired on a group of men practicing at a baseball field in northern Virginia, two of the four people that he shot sustained life threatening wounds. One man was shot twice in the chest. The other was shot in the left hip. Both were rapidly removed to the hospital, a Level 1 Trauma Center, and, soon after arrival, were in surgery. The reason this multiple shooting became national news was because many of the men at that ballpark were Republican members of congress. To a ER doctor that's not even relevant but in this case it has brought to the front pages of news outlets just how devastating surviving a gunshot wound can be. There aren't a lot of details on the extent of the wounds and treatment of the victim who was shot in the chest. We do know that he was in the surgical ICU in critical condition which usually means that the patient's vital signs aren't stable. Although he is still in the SICU as of Friday night, his condition has been upgraded to serious.
However, we know a lot more about the victim with the single wound to the left hip because of who he is and the severity of the damage that single bullet did. Representative Steve Scalise (R-LA), House Majority Whip, was that victim. So now the damage that gunshot wounds cause is getting a lot of attention. While the lay person wouldn't think that his wound wasn't that serious, it was and this is why.
Every trauma surgeon knows this rule: it is not the bullet that kills you it is the path it takes. There are two types of bullets:
Non-expanding (full metal jacket) that, like a knife, enter the body in a straight line and either exits the body or are stopped by bone, an organ or skin.
Expanding bullets are a whole other game. When they enter the body they don't follow a straight line. They fragment and explode, pulverizing bones, tearing blood vessels and liquefying organs. Expanding bullets shot from assault rifles are even more devastating because of velocity.
As reported by the Trauma team at Medstar Washington Hospital where he is being treated, the bullet that entered through Rep. Scalise's left hip across his pelvis, broke a bone and tore through major blood vessels and organs. He received multiple blood transfusions and has now undergone two surgeries and a procedure to stop the bleeding. As of Friday evening, it was reported that his vital signs has stabilized. He will be in the hospital for some time and faces the possibility of many more surgeries.
The first priority is to operate to stop the bleeding and control any contamination that might arise from something like a torn intestine. Afterward, hospital staff members wheel the patient from the operating room straight to intensive care, often with the abdomen still open.

The next steps are to seal small blood vessels that may be torn and then to operate, if necessary, to permanently repair damage.

A gunshot victim may undergo two to 10 operations, said Dr. Jeremy Cannon, a trauma surgeon at the University of Pennsylvania, and may remain in the hospital anywhere from days to several months.

Still, the results are far better than in the old days, before the early 1990s, when surgeons tried to do all the repairs at once, operating for hours at a time.

In a study that changed medical practice, surgeons found that trauma patients with the most severe abdominal injuries who received one long operation had just a 15 percent survival rate. But those with the same sort of injuries who got multiple operations to repair the damage had a survival rate of 77 percent.

The lesson for surgeons is that long operations can be fatal to trauma patients. "The body can only take so much," said Dr. Thomas Scalea, a trauma surgeon at the University of Maryland School of Medicine. Surgeons now employ the multistage approach.

These days trauma patients who do not bleed to death right away usually recover, said Dr. Sean Montgomery, a trauma surgeon at Duke University.

Patients with gunshot wounds through the abdomen may need as much as 10 units of blood — two-thirds of the entire amount in the human body. "The most immediate threat to life is bleeding to death," said Dr. Alok Gupta, a trauma surgeon at Beth Israel Deaconess Medical Center who is not familiar with Mr. Scalise's specific injuries.

In the first procedure, as surgeons open the patient's abdomen, they look for and repair injuries that cause tremendous bleeding, like rips in large arteries and veins. Often, doctors temporarily stanch the blood flow by packing the abdomen with sterile absorbent sponges; later they will go back and do a surgical repair of other organs.

In the initial operation on a patient with abdominal injuries, surgeons also look for damage to the large and small intestines. These injuries can lead to sepsis, widespread infection of bodily tissues, if not immediately repaired.

If the holes in the intestines are small, surgeons can sew them shut. If they are larger, doctors must make a temporary fix; they might remove a segment of the intestines. Later they will carefully reconnect the sections.

In this first pass, where the priority is damage control, time is of the essence.

In the next operation, surgeons usually turn to repair of small blood vessels. Doctors cannot easily fix them in the first operation — there are just too many in the blood-rich abdomen.

The patient is taken to an angiography room, where a doctor threads a catheter into the abdomen and injects a dye that makes the blood vessels, and any leaks from them, visible on X-rays. Then the doctor plugs the leaks with small coils.

Additional procedures will depend on the extent of the patient's injuries, surgeons say. If there are injuries to organs the patient can live without, like the spleen or one of the kidneys, they might remove them in a subsequent operation.

If there are injuries to major organs, like the bladder, surgeons try to repair them. If necessary, surgeons may cut out a portion of an intestine that was injured.

If they inserted plastic shunts to temporarily reroute blood around leaks in major vessels, they will go back to make a permanent fix.

Broken bones, Dr. Montgomery said, are often simply washed clean to prevent infection. Sometimes, surgeons insert plates and screws in the bones.

The result of this multistage approach is that trauma patients with abdominal injuries often receive operation after operation.

Many stay in intensive care until the abdomen can be closed and their condition is stable. That may take days or even a week, often with patients on ventilators, getting multiple blood transfusions.
As one of the Trauma surgeons in the article noted, after admitting seven gunshot wound victims to his facility om Monday night, "It's a sad commentary on life in the United States."
Today is the 152nd birthday of Suzanne LaFlesche Picotte. She was a Native American doctor who as a child watched a sick Native American woman die because the local white doctor would not treat her. She later credited that tragedy as her inspiration to train as a physician, so she could provide care for the people she lived with on the Omaha Reservation.
Health and Fitness News
With Summer Sun Comes Heightened Skin Cancer Risk
'Couch Potatoes' May Face Higher Risk of Kidney, Bladder Cancers
Centenarians Often Healthier Than Younger Seniors: Study
Healthy Dietary Fats Help Beat High Cholesterol
Many Young Americans Using Snuff, Chewing Tobacco
Fever During Pregnancy Tied to Autism in Study
It's a Tough Flu Season … for Dogs
Patient's Education Level May Be Key to Heart Risk
Adding in Prescription for Partner Boosts STD Care
Flu Shot Falls Short More Often for Obese People: Study