Welcome to The Breakfast Club! We're a disorganized group of rebel lefties who hang out and chat if and when we're not too hungover we've been bailed out we're not too exhausted from last night's (CENSORED) the caffeine kicks in. Join us every weekday morning at 9am (ET) and weekend morning at 10:30am (ET) to talk about current news and our boring lives and to make fun of LaEscapee! If we are ever running late, it's PhilJD's fault.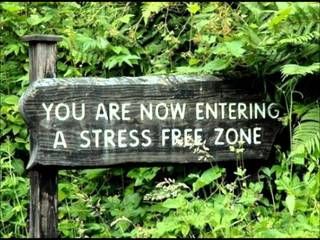 This Day in History
Timothy McVeigh convicted in the Oklahoma City bombing; Coronation day for Britain's Queen Elizabeth II; Pope John Paul II visits Poland; Baseball's Lou Gehrig dies.
Breakfast Tunes
Something to Think about over
Coffee

Prozac
Whoever is careless with the truth in small matters cannot be trusted with important matters.
Breakfast News
World leaders reject Trump's claim Paris climate deal can be renegotiated
Hawaii, parts of Southeast, Southwest face summer fire risk
Mayor: Puerto Rican militant to step aside from parade role
LA tunnel diggers find bone of ancient giant sloth
Scientists say Antarctic shelf close to calving huge iceberg
Unseen Edith Wharton play found hidden in Texas archive
New species discovered behind a pub – then saved from extinction
Third gravitational wave detection gives hints on dark matter and black holes
Breakfast Blogs
Are You Proud to Be an American Today? Charles Pierce, Esquire Politics
Why Did Shadow Brokers Switch Crypto Currencies to Not Make Money With? emptywheel aka Marcy Wheeler, emptywheel
More Presents From Trump To His Base Echidne, at her blog
The swamp overflows digby aka Heather Digby Parton, Hullabaloo
Lying is company policy Tom Sullivan, Hullabaloo
Inept Pundit Wants to Create Rule That Criticizing Inept Punditry Is Wrong Scott Lemieux, Lawyers, Guns and Money
Public-Private Partnerships and Free Market Mythologies Erik Loomis, Lawyers, Guns and Money
George Will Remembers Back When Conservatism Was Cool driftglass, at his blog
WHERE TRUMP'S CLIMATE "FACTS" COME FROM Steve M., No More Mister Nice Blog
Inspector General Report Shows DEA Covering Up Its Role In A Shooting That Left Four Foreign Citizens Dead Tim Cushing, Techdirt