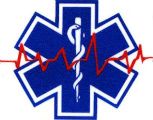 Welcome to the Stars Hollow Gazette's Health and Fitness News weekly diary. It will publish on Saturday afternoon and be open for discussion about health related issues including diet, exercise, health and health care issues, as well as, tips on what you can do when there is a medical emergency. Also an opportunity to share and exchange your favorite healthy recipes.
Questions are encouraged and I will answer to the best of my ability. If I can't, I will try to steer you in the right direction. Naturally, I cannot give individual medical advice for personal health issues. I can give you information about medical conditions and the current treatments available.
You can now find past Health and Fitness News diaries here.
Follow us on Twitter @StarsHollowGzt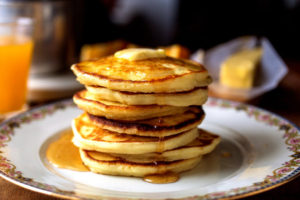 Everyone loves pancakes, especially on weekends. Here are some great recipes that are variations of the standard fare.
Everyday Pancakes
The basic pancake is made from a simple batter of eggs, flour, milk and baking powder for leavening. You can use different types of flour if you want to experiment with whole wheat or buckwheat. And you can also add fruit to the mixture.
Marion Cunningham's Lemon Pancakes
These spectacular pancakes, adapted from a Marion Cunningham recipe, are made with cottage cheese, lemon peel and beaten egg whites, which makes them puff up like a soufflé.
Dutch Baby
This large, fluffy pancake is excellent for breakfast, brunch, lunch and dessert any time of year. And it comes together in about five blessed minutes.
Oatmeal Buttermilk Blueberry Pancakes
Make up a batch, freeze them in packets of three, and thaw in the microwave for a quick, substantial breakfast.
Maple Pecan Pancakes
Instead of using only wheat flour in these pancakes, I've combined whole-wheat flour and almond flour.
Health and Fitness News

Are Doctors Discarding Donor Kidneys That Could Save Lives?
Blood Shortage Prompts Call for Donations
Many Parts of the World Lack Soap for Hand-Washing
Opioids a Threat to Seniors With COPD
FDA Widens Access to 'Cooling Cap' to Stop Hair Loss in Cancer Patients
Can Your Heartburn Meds Shorten Your Life?
Catheters Often to Blame for Blood Infections After Dialysis