Welcome to The Breakfast Club! We're a disorganized group of rebel lefties who hang out and chat if and when we're not too hungover we've been bailed out we're not too exhausted from last night's (CENSORED) the caffeine kicks in. Join us every weekday morning at 9am (ET) and weekend morning at 10:30am (ET) to talk about current news and our boring lives and to make fun of LaEscapee! If we are ever running late, it's PhilJD's fault.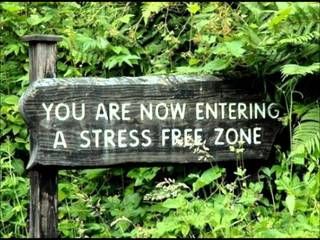 This Day in History
America's Declaration of Independence; Former Presidents John Adams and Thomas Jefferson die on same day; Israel's raid at Entebbe; West Point opens; Lou Gehrig's farewell to baseball; Neil Simon born.
Breakfast Tunes
Something to Think about over
Coffee

Prozac
I am the living death, a Memorial Day on wheels. I am your Yankee Doodle Dandy, your John Wayne come home, your Fourth of July firecracker exploding in the grave.
Breakfast News
US nuclear base inspection results made secret to conceal failures, critics claim
Court rejects EPA's attempt to halt Obama-era methane rule
Indian women wear cow masks to ask: are sacred cattle safer than us?
Emmanuel Macron vows to transform France in Versailles speech
Mediterranean rescue boat charities angry at code of conduct plan
Cyprus reunification talks enter critical phase as leaders submit plans
Tour de France 2017: Peter Sagan holds off Michael Matthews to win stage three
Sebastian Vettel escapes further sanction over Lewis Hamilton incident
Breakfast Blogs
This 21st Century Modern Presidency Is a Spectacular Sh*tshow Charles Pierce, Esquire Politics
NotPetya: Why Would Russia Target Kaspersky AV? emptywheel aka Marcy Wheeler, emptywheel
Deep Echidne Thoughts, July 3, 2017: Men's History Month, Excuses for Misogyny, Online Mobs etc. Echidne, at her blog
What kind of democracy is this anyway? digby aka Heather Digby Parton, Hullabaloo
Apostasy in the provinces Tom Sullivan, Hullabaloo
Erik Visits an American Grave, Part 97 Erik Loomis, Lawyers, Guns and Money
The Derangement of the Havisham Hacks driftglass, at his blog
EVEN IN A MOMENT OF CRISIS, WHY WOULD TRUMP STOP BEING TRUMP? Steve M., No More Mister Nice Blog