Welcome to The Breakfast Club! We're a disorganized group of rebel lefties who hang out and chat if and when we're not too hungover we've been bailed out we're not too exhausted from last night's (CENSORED) the caffeine kicks in. Join us every weekday morning at 9am (ET) and weekend morning at 10:30am (ET) to talk about current news and our boring lives and to make fun of LaEscapee! If we are ever running late, it's PhilJD's fault.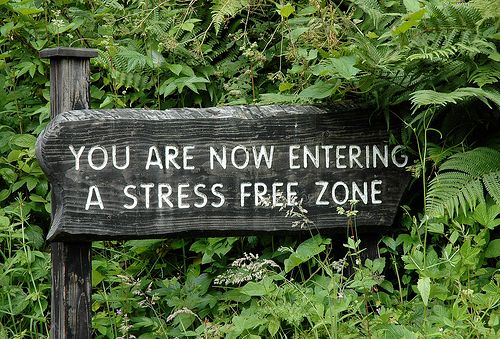 AP's Today in History for August 20th
U.S. cruise missiles hit Afghanistan and Sudan after American embassies bombed in Africa; The Soviet Union invades Czechoslovakia; NASA's Voyager 2 launched; Singers Issac Hayes and Robert Plant born.
Something to think about, Breakfast News & Blogs below

Trump attacks Boston counter-protesters as 'anti-police agitators'
Sarah Betancourt in Boston and agencies, The Guardian
Donald Trump described anti-fascist and anti-racist demonstrators who converged on Boston as "anti-police agitators" on Saturday, in a tweet that seemed destined to revive the still simmering controversy over his remarks equating the far right and anti-Nazis in Charlottesville last weekend.
"Looks like many anti-police agitators in Boston," Trump tweeted. "Police are looking tough and smart! Thank you."
…
An estimated 40,000 leftwing counter-protesters – including various Black Lives Matter groups and activist group Violence in Boston – marched through the city to historic Boston Common, dwarfing a small group of conservatives holding a "free speech rally". …

Yousef al-Otaiba berates Saudi in leaked emails
Aljazeera
The United Arab Emirates ambassador to the United States, Yousef al-Otaiba, berated Saudi Arabia's leadership, a series of emails leaked by a computer hacking group reveal.

In a 2008 email chain with his wife Abeer Shoukry, published by the Middle East Eye news website on Friday, Otaiba described the kingdom's leaders as "f****ing coo coo".

"Global Leaks" leaked the correspondence; the company is not to be confused with the Milan-based software company GlobalLeaks.

Otaiba's profane message is in reference to a decision by the Saudi government in 2008 to ban the sale of red roses on Valentine's Day. …

More Trump Populism: DOJ Shuts Down An Operation That Was Successfully Combating Consumer Fraud
David Dayen, The Intercept
THE JUSTICE DEPARTMENT plans to terminate Operation Choke Point, an Obama-era law enforcement crackdown on scam consumer transactions that conservatives characterized as an attack on gun sellers and legal businesses. It concludes one of the more brazen misinformation efforts in recent political history — with misinformation triumphing.

The idea behind Operation Choke Point, initiated in 2013, was to prevent consumer fraud by limiting access to the financial system. Any transaction that requires a deduction from a bank account has to go through what's called the Automatic Clearing House. Only banks with access to the payment system can facilitate those transactions.

Banks, of course, have certain responsibilities to flag suspicious activity, under the Bank Secrecy Act and anti-money laundering statutes. Banks must identify that their customer is legitimate, to ensure that they're not implicated in a fraud scheme. So Operation Choke Point heightened scrutiny on banks who failed to raise concerns about questionable transactions on their networks. In presentations to banks, regulators and law enforcement highlighted business transactions with high rates of customer disputes. It was already the bank's responsibility to report these; DOJ was just warning banks to be vigilant. …

New York City police take a knee at rally in support of Colin Kaepernick
Guardian sport and agencies
Dozens of current and former New York City police officers, including famed corruption whistleblower Frank Serpico, turned out Saturday at a rally in support of getting free-agent quarterback Colin Kaepernick a job in the National Football League.

The former San Francisco 49ers player became a controversial figure last year after he refused to stand for the national anthem in what he called a protest against oppression of people of color.

He opted out of his contract in March and became a free agent, but so far, no NFL teams have signed him for the upcoming season, which kicks off in three weeks.

The gathering in Brooklyn featured about 75 mostly minority officers wearing black T-shirts reading #imwithkap. …

Anti-Fracking Activists Celebrate Ruling Against Major Pipeline
Jessica Corbett, Common Dreams
Environmentalists are celebrating a federal appeals court ruling on Friday that reaffirmed New York State's decision to block a 124-mile natural gas pipeline project.

"This project would have been bad news for New York waters and communities, and the court's decision will help ensure that important waterways in the state, including the Hudson River and Schoharie Creek, will be protected," said Riverkeeper president Paul Gallay.

The U.S. Court of Appeals for the Second Circuit ruled that the New York State Department of Environmental Conservation (NYSDEC) had the authority to deny a Clean Water Act permit to four companies planning to construct the Constitution Pipeline, which would have carried fracked gas from Pennsylvania to Eastern New York State. …

Wreckage of lost ship USS Indianapolis found after seven decades
Agence France-Presse
The wreckage of the second world war cruiser USS Indianapolis has been found off the coast of the Philippines 72 years after it was torpedoed by a Japanese submarine.

The hulk was found in the Philippine sea 5.5km (3.4 miles) below the surface, according to philanthropist Paul Allen, who headed the civilian research crew that located the ship.

The ship was hit in the final days of the war while sailing from Guam to the Philippines. It had just completed a secret mission delivering parts of the atomic bomb used in Hiroshima.

The vessel sank in 12 minutes, meaning it was unable to send a distress signal or deploy life-saving equipment, according to the history division of the US Navy.

Some 800 of the ship's 1,196 sailors and marines initially survived the maritime disaster, but only 316 ultimately lived after enduring several days in shark-infested waters where they also faced risks of dehydration and drowning. Of those survivors, 22 are still alive today, the US Navy said. …
Something to think about over
coffee

prozac

Men say they've set record for traversing Boston's subway
REVERE, Mass. (AP) — Two Boston-area residents say they've set the world record for travelling to every stop on the city's subway system in about 7 1/2 hours.

The Boston Globe reports Dominic DiLuzio and Alex Cox accomplished the feat on Friday in 7 hours, 29 minutes and 46 seconds. The men hope to get official recognition from Guinness World Records and are submitting photos, videos and other evidence.

DiLuzio says he came up with the plan and enlisted Cox, a Massachusetts Department of Transportation employee.

They started their journey around 5:30 a.m. at Cambridge's Alewife Station, which is the end of the Red Line. They ended at about 1 p.m. at Revere's Wonderland stop, at the end of the Blue Line. They were greeted there by friends, media and transit officials.