Welcome to The Breakfast Club! We're a disorganized group of rebel lefties who hang out and chat if and when we're not too hungover we've been bailed out we're not too exhausted from last night's (CENSORED) the caffeine kicks in. Join us every weekday morning at 9am (ET) and weekend morning at 10:30am (ET) to talk about current news and our boring lives and to make fun of LaEscapee! If we are ever running late, it's PhilJD's fault.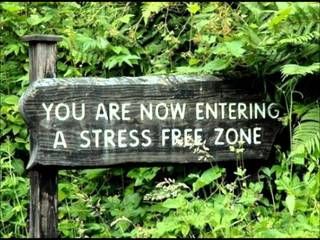 This Day in History
Elvis Presley, the King of Rock n' Roll, dies at Graceland; Baseball's Babe Ruth dies in New York; Uganda's Idi Amin dies in Saudi Arabia; 'Sports Illustrated' hits newsstands; Singer Madonna born.
Breakfast Tunes
Something to Think about over
Coffee

Prozac
May the forces of evil become confused on the way to your house.
Breakfast News
End of U.S. payments to health insurers would cause premiums to rise: CBO
U.S. cities step up removal of Confederate statues, despite Virginia violence
Texas governor signs bill to limit insurance coverage for abortions
Texas 'bathroom bill' dies in special legislative session
Lincoln Memorial in Washington defaced with expletive
Jurors begin deliberating in trial of four Bundy supporters in Nevada
Iran could quit nuclear deal in 'hours' if new U.S. sanctions imposed: Rouhani
Britain seeks Brexit without borders for Northern Ireland
Colombia's FARC rebels turned in more than 8,000 weapons: U.N.
Brazil lawmakers seek $1 billion in taxpayer money for election campaigns
Spanish migrant rescue ship threatened by Libyan coastguard: witness
Breakfast Blogs
Maybe Next Time Stick to the Notes Charles Pierce, Esquire Politics
Senate Judiciary Committee Republicans Have No Excuse for Not Doing Something about White Supremacist Violence emptywheel aka Marcy Wheeler, emptywheel
We were warned digby aka Heather Digby Parton, Hullabaloo
Look! Away and down, south in Dixie Tom Sullivan, Hullabaloo
The Self-Reinforcing Benefits of Deregulation For Republicans Scott Lemiex, Lawyers, Guns and Money
Charlotte Law School closes Paul Campos, Lawyers, Guns and Money
Durham: Redeeming Itself 5% for Christian Laettner Erik Loomis, Lawyers, Guns and Money
David Brooks Error Code 114: Attempt to Access Item Beyond Bounds of Memory driftglass, at his blog
What part of anti-fascist didn't you understand? Yastreblyansky, No More Mister Nice Blog
Saudi Government Looking To Jail More Citizens For 'Harming Public Order' With Their Religious Tweets Tim Cushing, No More Mister Nice Blog