Welcome to The Breakfast Club! We're a disorganized group of rebel lefties who hang out and chat if and when we're not too hungover we've been bailed out we're not too exhausted from last night's (CENSORED) the caffeine kicks in. Join us every weekday morning at 9am (ET) and weekend morning at 10:30am (ET) to talk about current news and our boring lives and to make fun of LaEscapee! If we are ever running late, it's PhilJD's fault.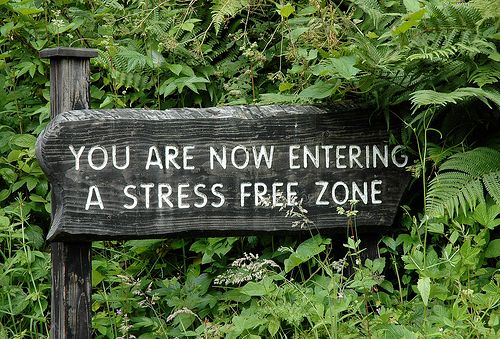 Hungary lets East German refugees leave for West Germany; Louisiana U.S. Senator Huey Long fatally shot; Elias Howe gets sewing machine patent; 'Gunsmoke' premieres; Singer Jose Feliciano born.
This one is a repeat but ya know… history shows again and again
Something to think about, Breakfast News & Blogs below

Company Town captures 'quiet tragedy' of community polluted by big business
Matin Pengelly, The Guardian
The documentary Company Town opened in New York City on Friday night, for a short run at Cinema Village on East 12th Street. Introducing a sold-out screening, New York state attorney general Eric Schneiderman said co-directors Natalie Kottke-Masocco and Erica Sardarian had captured one of the "quiet tragedies that are taking place all across America all the time".

The film tells the story of Crossett, Arkansas, a small town dominated by a huge Georgia-Pacific paper mill owned by the Koch brothers, Charles and David, hugely influential Republican donors with a deeply contentious – activists would say appalling – record on the environment. People who live in Crossett blame the mill for the heedless dumping of cancer-causing chemicals they say pollutes drinking water and shortens already straitened lives.

"This is a story that never gets told," Schneiderman said, "and it takes tremendous commitment to get to the quiet tragedies that are taking place all across America all the time.

"The environmental movement really has not done as good a job perhaps as we should have done carrying the essential message that people who are poor and without power are always on the front lines of pollution and environmental justice." …

Death toll in Mexico's biggest quake continues to rise
Al Jazeera and news agencies
Anguished mourners filled the streets of the southern Mexican city Juchitan, which was devastated by the most powerful earthquake to strike in 85 years, as officials put the death toll across the country at 90.

Emergency services in the southern state of Oaxaca said on Sunday there had been 71 confirmed fatalities in the state alone from Thursday night's 8.1 magnitude quake that struck off the coast of Chiapas.

The quake was stronger than a devastating 1985 temblor that flattened swathes of Mexico City and killed thousands. …

Slavery in the US prison system
Vijay Das, David A Love
Today marks one year since the largest prison labour strike in US history. More than 24,000 prisoners across 29 prisons in 12 states protested against inhumane conditions, timing it around the anniversary of the Attica Prison uprising, a prisoner strike now 46 years old.

That violent uprising originated from prisoners rebelling against overcrowded cells, unsanitary conditions, medical neglect and abuse. From Attica to the strike led by the Incarcerated Workers Organizing Committee last year, these protests draw attention to an ugly truth: Prisoner abuse runs rampant and it has extended into modern-day versions of slavery. Last year's strike organisers described slavery-like conditions in prisons in the nationwide call to action.

Slavery persists by another name today. Young men and women of colour toil away in 21st-century fields, sow in hand. And Corporate America is cracking the whip. …

Despite Hurricanes, House Republicans Work to Gut Environmental Protections
Mike Ludwig, Truthout
Earlier this week, while residents of south Texas wondered whether dangerous chemicals from the chemical plants, refineries and toxic waste sites that flooded during Hurricane Harvey were floating in their air and water as they returned home, Republicans in the House were working to eliminate funding to a federal program that identifies health hazards posed by chemicals in the environment.

On Friday, soon after passing a bill that would raise the federal debt ceiling through December and provide $15 billion in relief for communities impacted by Hurricanes Irma and Harvey, the House considered a number of budget riders that would slash environmental protections established under the Obama administration. Those protections included rules designed to curb to pollution that scientists say contributes to a changing climate and intensifying storms.

With a comfortable majority in the House and Trump appointees at the helm of agencies like the Environmental Protection Agency (EPA), House Republicans have been eagerly working to gut environmental regulations and spending on interior programs. As Hurricane Harvey and Irma devastate coastal communities and wildfires rage across the West, these lawmakers are looking increasingly out of touch. …
Something to think about over
coffee

prozac

Maine's 'Passy Pete' lobster predicts 6 more weeks of summer
BELFAST, Maine (AP) — A group of Mainers says Passy Pete the Lobster has predicted six more weeks of summer at an annual ceremony.

The crustacean has been fished out of the Passagassawakeag River for the past three years in a tradition modeled after famed groundhog Punxsutawney Phil's winter prediction in Pennsylvania.

David Crabiel and his business partner, David Brassbridge, thought up the eccentric ceremony as a way to have some fun. Each year, a group of barons flank Passy Pete as he picks a scroll to determine whether Maine will see an extended summer or be greeted by winter. This year's ceremony took place Monday.

Crabiel tells WLBZ-TV Pete's been right the past two years. Brassbridge says they hope to carry on the tradition.