Welcome to The Breakfast Club! We're a disorganized group of rebel lefties who hang out and chat if and when we're not too hungover we've been bailed out we're not too exhausted from last night's (CENSORED) the caffeine kicks in. Join us every weekday morning at 9am (ET) and weekend morning at 10:00am (ET) to talk about current news and our boring lives and to make fun of LaEscapee! If we are ever running late, it's PhilJD's fault.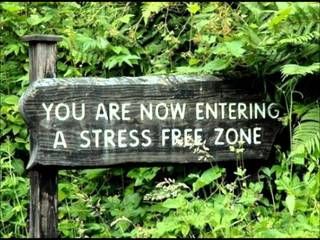 This Day in History
Germany annexes Czechoslovakia's Sudetenland region; America returns to manned spaceflight for the first time since the Space Shuttle Challenger disaster; Pope John Paul the First is found dead in his Vatican apartment.
Breakfast Tunes
Something to Think about over
Coffee

Prozac
Patriotism isn't about making everyone stand and salute the flag. Patriotism is about making this a country where everyone wants to.
Breakfast News
Federal court strikes down abortion ultrasound law in Kentucky
Black Lives Matter movement cannot be sued: US judge rules
FAA restricts drone flights over U.S. landmarks
Senate confirms Huntsman as ambassador to Russia
Brexit talks warmer after May's speech, but no closure
Merkel's conservatives warned not to close off coalition options
Turkey raises oil threat after Iraqi Kurds back independence
Cuts hurt Mexico quake response, outlook ahead of 2018 vote
Rain in Mexico comes with a side of fish
Breakfast Blogs
You're Not Supposed to Say This Out Loud Charles Pierce, Esquire Politics
Death And Taxes: The Trump Administration Tax Plan Echidne, at her blog
Trumpie, you're doing a heckuva job digby aka Heather Digby Parton, Hullabaloo
Let them eat more tax cuts Tom Sullivan, Hullabaloo
How the FISC Takes Notice of Magistrate Decisions and DOJ Tries to Hide That emptywheel aka Marcy Wheeler, emptywheel
Trump's Belated Jones Act Waiver for PR Is A Sham, Here's Why bmaz, emptywheel
The Party of Ideas (TM) Scott Lemieux, Lawyers, Guns and Money
Articulating the Left Agenda Erik Loomis, Lawyers Guns and Money
Lindsey Graham Discovers That They're All Bozos on His Bus driftglass, at his blog
FUNNY, RIGHT-WINGERS, I NEVER HEAR YOU SAY THAT OBAMA WAS MISLED BY HIS ADVISERS Steve M., No More Mister Nice Blog
As 'Star Trek: Discovery' Shows, The Streaming Exclusivity Wars Risk Driving Users Back To Piracy Karl Bode, Techdirt