Welcome to The Breakfast Club! We're a disorganized group of rebel lefties who hang out and chat if and when we're not too hungover we've been bailed out we're not too exhausted from last night's (CENSORED) the caffeine kicks in. Join us every weekday morning at 9am (ET) and weekend morning at 10:30am (ET) to talk about current news and our boring lives and to make fun of LaEscapee! If we are ever running late, it's PhilJD's fault.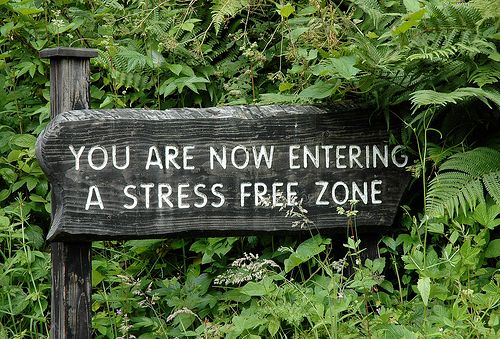 Patricia Hearst gets prison time; Author F. Scott Fitzgerald born; '60 Minutes' premieres; Baseball's Dodgers play last Brooklyn game; Muppets creator Jim Henson born; Children's author Dr. Seuss dies.
Something to think about, Breakfast News & Blogs below
AIRPORT POLICE DEMANDED AN ACTIVIST'S PASSWORDS. HE REFUSED. NOW HE FACES PRISON IN THE U.K.
Ryan Gallagher, The Intercept
IT WAS NOT the first time Muhammad Rabbani had problems when returning to the United Kingdom from travels overseas. But on this occasion something was different — he was arrested, handcuffed, and hauled through London's largest airport, then put into the back of a waiting police van.

Rabbani is the 36-year-old international director of Cage, a British group that was founded in 2003 to raise awareness about the plight of prisoners held at the U.S. government's Guantánamo Bay detention site. Today, the organization has a broader focus and says it is working to highlight "the erosion of the rule of law in the context of the war on terror." Due to its work campaigning for the legal rights of terrorism suspects, Cage has attracted controversy, and Rabbani has faced the government's wrath.

His trouble at Heathrow Airport in late November began with a familiar routine. Often, on his return to the U.K. from foreign trips, he was stopped by police and questioned under Schedule 7 of the Terrorism Act — a sweeping power British authorities can use at the border to interrogate and search people without requiring any suspicion of wrongdoing. People questioned under Schedule 7 have no right to remain silent, and they can be interrogated for up to six hours. Rabbani estimates that he has been stopped under Schedule 7 about 20 times. Usually, he was let free after a few questions without any charges or arrest. But not this time. …
Electronic Frontier Foundation and ACLU Sue Over Warrantless Phone, Laptop Searches at US Border
By Jerri-Lynn Scofield, who has worked as a securities lawyer and a derivatives trader. She now spends much of her time in Asia and is currently working on a book about textile artisans.
The Electronic Frontier Foundation (EFF) and the American Civil Liberties Union (ACLU) filed suit against the Department of Homeland Security (DHS), US Customs and Border Protection (CBP), and US Customs and Immigration Enforcement (ICE) last week on behalf of 11 travelers whose smartphones and laptops were subjected to warrantless searches at the US border.

As the EFF and ACLU spelled out in a press release announcing the suit:

The plaintiffs in the case are 10 U.S. citizens and one lawful permanent resident who hail from seven states and come from a variety of backgrounds. The lawsuit challenges the government's fast-growing practice of searching travelers' electronic devices without a warrant. It seeks to establish that the government must have a warrant based on probable cause to suspect a violation of immigration or customs laws before conducting such searches.

The practice of searching electronic devices at the border did not originate with the Trump administration. The number of such searches began to climb in 2016, and has increased further during the Trump administration, as Table 2 below se EFF/ACLU hows. (I realize that the figures only cover a short period and would have liked to be able to present more comprehensive numbers; these were the best I was able to find. Some additional numbers can be found in the EFF/ACLU press release.) …
Lawyer urged prosecutor after Ferguson shooting: 'Do the right thing' for police
Jon Swaine, The Guardian
An attorney whose firm represented the policeman who killed Michael Brown in Ferguson urged the local prosecutor a day after the 2014 shooting to "do the right thing" and said officers were depending on him, newly released records reveal.

Jerome Simon emailed the message to the St Louis County prosecutor, Bob McCulloch, amid intense protests set off by Darren Wilson's fatal shooting of Brown. McCulloch went on to preside over the controversial decision to not bring criminal charges against Wilson.

"Dude, WTF? Do the right thing," Simon wrote. "All of St Louis County is counting on your seasoned judgment and innate sense of essential justice for all – especially County Brown police officers." St Louis County police officers are nicknamed for their brown uniforms. …
Donald Trump poised to expand travel ban as review period expires on Sunday
Oliver Laughland, The Guardian
Donald Trump is poised to revisit his controversial travel ban over the weekend as a critical deadline is set to expire on Sunday, meaning the president could extend or even expand travel restrictions already imposed on six Muslim-majority countries.

In March, Trump issued a revised executive order that sought to suspend the US refugee programme for 120 days and limit for 90 days visa issuances to travelers from Iran, Sudan, Syria, Somalia, Libya and Yemen, while the Department of Homeland Security (DHS) reviewed vetting procedures.

The supreme court allowed a restricted version of the ban to come into effect in June. That means the 90-day visa limit will be reached on Sunday. …
Something to think about over
coffee

prozac

Kim Jong Un Insulted Donald Trump And Taught America A New Word At The Same Time
President Donald Trump called Kim Jong Un "rocket man" earlier this week, and now the North Korean dictator has returned fire.

Kim gave Trump a nickname of his own ― and it's one that sent Americans scrambling for a dictionary.

"I will surely and definitely tame the mentally deranged dotard with fire," Kim said in a statement released by the North Korean government Thursday.

While the statement was full of choice words for Trump ― calling him "unfit," "rogue" and "gangster" ― it was the word "dotard," used twice, that seemed to catch everyone's attention.

According to Merriam-Webster, a "dotard" is a "person in his or her dotage," with "dotage" further defined as "a state or period of senile decay marked by decline of mental poise and alertness."

Freelance journalist Jihye Lee said the original statement in Korean used a term better translated as "old beast lunatic," but it became "dotard" in the English version released by North Korea. …