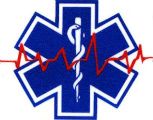 Welcome to the Stars Hollow Gazette's Health and Fitness News weekly diary. It will publish on Saturday afternoon and be open for discussion about health related issues including diet, exercise, health and health care issues, as well as, tips on what you can do when there is a medical emergency. Also an opportunity to share and exchange your favorite healthy recipes.
Questions are encouraged and I will answer to the best of my ability. If I can't, I will try to steer you in the right direction. Naturally, I cannot give individual medical advice for personal health issues. I can give you information about medical conditions and the current treatments available.
You can now find past Health and Fitness News diaries here.
Follow us on Twitter @StarsHollowGzt
What To Cook This Weekend
Cooler and shorter days are here and it's time to experiment in the kitchen. Here are a few interesting recipes to try out on family and friends this weekend.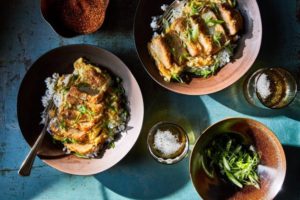 Katsudon (Pork-Cutlet Rice Bowl)
Katsudon is a comforting, belly-warming dish from Japan, composed of sliced pork cutlets simmered in a dashi-based broth with onion and eggs and served over a bowl of warm rice. It's an ideal way to use up leftover cutlets from the refrigerator, but it's even more rewarding when it's made with fresh, warm cutlets, and it co
Crisp Stuffed Chicken Cutlets
Fried to a golden hue, the dish is both crunchy and greaseless. The crumbs insulate the delicate meat and help keep it from overcooking.
Shaved Brussels Sprouts With Pecorino and Walnuts
Shave the sprouts with a mandoline or a food processor or a sharp, sharp knife. Then combine with raw walnut halves, pecorino crumbled off the cheese with a fork, olive oil, and salt. Mix aggressively, so that the sprouts begin to wilt a little. And that's it. You'll see.
Deep-Dish Apple Pie
The thicker rim is especially satisfying, like a buttery, crumbly slab of shortbread. You can use a 10-inch deep-dish pie pan, or a deep nine- or 10-inch square, or another 2 1/2- to 3-quart baking dish of your choice. A mix of apple types always makes the best filling.
Savory Dutch Baby
This savory Dutch baby is like Yorkshire pudding meets a popover meets a gougère, flavored with browned butter, Parmesan and thyme. You can serve it for brunch, pancake style. Or try it as an hors d'oeuvre.
Health and Fitness News
3 Million Americans Say They Carry Handguns Every Day
Could Too Much Exercise Be Bad for Men's Hearts?
Even a Little Walking Can Lengthen Your Life
State Laws Help Reduce Concussions in Youth Sports
Firefighters Exposed to Carcinogens Through the Skin
Higher Doses of Vitamin D May Boost Preemies' Bone Health
How Foods Labeled 'Healthy' Can Still Make You Fat
Skip Opioid Treatment for Migraine in the ER
Be Wary of Shopping for Pet Meds Online
https://medlineplus.gov/news/fullstory_169135.html
Scoliosis Screenings Can Help Catch Spine Problem Early
1 in 9 American Men Infected With Oral HPV
A-Fib Hits Men Earlier Than Women
Breast Cancer More Lethal for Blacks Than Whites
Nearly a Third of College Kids Think ADHD Meds Boost Grades