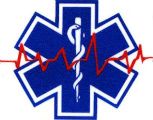 Welcome to the Stars Hollow Gazette's Health and Fitness News weekly diary. It will publish on Saturday afternoon and be open for discussion about health related issues including diet, exercise, health and health care issues, as well as, tips on what you can do when there is a medical emergency. Also an opportunity to share and exchange your favorite healthy recipes.
Questions are encouraged and I will answer to the best of my ability. If I can't, I will try to steer you in the right direction. Naturally, I cannot give individual medical advice for personal health issues. I can give you information about medical conditions and the current treatments available.
You can now find past Health and Fitness News diaries here.
Follow us on Twitter @StarsHollowGzt
It's the time of year when friends and families gather indoors. Whether it's to watch football, celebrate a special event or holiday, it's always fun to try new recipes. The New York Times has two articles with stories and tips on how to handle a dinner party and another with recipes that can be easily expanded for unexpected guests. The author's suggestion for dessert is simple and easy: Klondike Bars. Bon Appetit.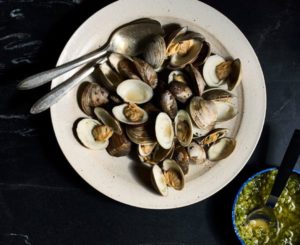 Steamed Clams With Jalapeño Butter
Recipes do not come easier, though you will want to make sure that you take the time to scrub the shells before steaming.
Slab-Bacon Tacos With Burned-Scallion Crema
This is candied bacon, essentially, on corn tortillas with a creamy, smoke-flecked sauce that tastes of scallion and lime.
Cilantro-and-Mint Salad
It's not just cilantro-and-mint salad, of course. There is parsley as well, and also arugula and baby lettuce: a jumble of herbs and soft greens lightly dressed with lime juice and oil.
Roasted Sweet Potatoes With Smoked Paprika
As always when using paprika, smoked or plain, if you can't recall the last time you did so, it is time for a new jar. All spices go stale. Paprika does so quickly.
Health and Fitness News
Blood Thinners May Also Protect Brains of A-Fib Patients
Could Cataract Surgery Lengthen Older Women's Lives?
Gut Bacteria May Change Rapidly After Severe Injury
When It Comes to Obesity, Genes Just Partly to Blame
Misuse May Be Hidden Part of Teen Amphetamine Abuse
Almost 4 in 10 Tanning Salons Flout State Laws
America's Dementia Caregivers Cite Stresses, Rewards
Are HIV and AIDS Poised for a Comeback?
Hockey Study Suggests Injured Kids Sent Back on the Ice Too Soon
Do Statins Raise Odds for Type 2 Diabetes?
Fewer Diabetes Cases Being Missed
Keeping Your Driving Teen Focused on the Road
Trauma Takes a Toll on Half of U.S. Kids
Heart Disease, Stroke Cutting Black Lives Short
High-Nicotine E-Cigs May Be Gateway to Smoking for Teens
Kids, Don't Touch the Toys at the Doctor's Office
Medical Marijuana Won't Help Most Sick Kids
More Evidence That Depression Shortens Lives
Poverty Does No Favors for Health
Tighter Rules on Arsenic in Water Saved Lives: Study