Welcome to The Breakfast Club! We're a disorganized group of rebel lefties who hang out and chat if and when we're not too hungover we've been bailed out we're not too exhausted from last night's (CENSORED) the caffeine kicks in. Join us every weekday morning at 9am (ET) and weekend morning at 10:30am (ET) to talk about current news and our boring lives and to make fun of LaEscapee! If we are ever running late, it's PhilJD's fault.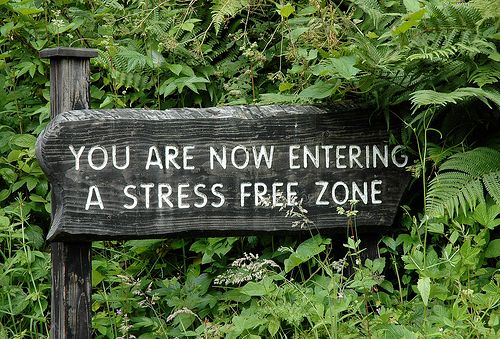 AP's Today in History for October 8th
Deadly fires scorch Chicago and other parts of Upper Midwest; Communist Poland bans labor groups; Alexander Solzhenitsyn wins Nobel Prize for Literature; Don Larsen pitches 'perfect' World Series game.
Something to think about, Breakfast News & Blogs below

EU steps up Brexit talks with Labour over fears Theresa May's government will fall
James Crisp, Kate McCann, Gordon Rayner, The Telegraph
EU negotiators have "significantly" stepped up back-room talks with Labour because they are increasingly concerned Theresa May's government will collapse before Brexit is complete.

Brussels is seeking assurances from Jeremy Corbyn that he will honour agreements reached with the Conservatives if he comes to power.

Sources have told The Telegraph there has been "a significant change in tone" from Brussels towards Labour since the general election and meetings since then have been at a higher level and more frequent.

Both Mr Corbyn and Sir Keir Starmer, the shadow Brexit secretary, have held meetings with the European Union's chief negotiator Michel Barnier, the First Vice President of the European Commission Frans Timmermans and others, including members of the Brexit negotiating teams. …

Trump says 'only one thing will work' with nuclear-armed North Korea
Guardian staff and agencies
Donald Trump on Saturday said "only one thing will work" in dealing with North Korea, after previous administrations had talked to Pyongyang without results.

"Presidents and their administrations have been talking to North Korea for 25 years, agreements made and massive amounts of money paid," Trump wrote on Twitter. "Hasn't worked, agreements violated before the ink was dry, making fools of US negotiators. Sorry, but only one thing will work!"

Trump did not make clear to what he was referring. Amid rising tension and exchanges of insults with the nuclear-armed regime of Kim Jong-un, Trump has previously said the US will destroy North Korea if necessary to protect itself and its allies. …

Tainted Honey: Bee-Poisoning Pesticides Found Globally
Jessica Corbett, Common Dreams
Raising further concerns about the global food production system, a new study found that bees worldwide are being widely exposed to dangerous agricultural chemicals, with 75 percent of honey samples from six continents testing positive for pesticides known to harm pollinators.

"What this shows is the magnitude of the contamination," the study's lead author, Edward Mitchell, a biology professor at the University of Neuchatel in Switzerland, told the Denver Post. He said there were "relatively few places where we did not find any" contaminated samples.

For the study, published in the journal Science, Mitchell's team of researchers examined nearly 200 samples for the five most commonly used neonicotinoid pesticides, or neonics. …

IN NEW LAWSUIT, CORPORATIONS BAND TOGETHER TO STOP CONSUMERS FROM BANDING TOGETHER
David Dayen, The Intercept
A COALITION CONSISTING of the preeminent national business lobby, several financial services trade groups, and over a dozen business organizations in Texas have banded together — the way individuals might in a class-action lawsuit — to force the federal government to allow them to block class-action lawsuits.

Eighteen groups representing thousands of corporations and banks filed the lawsuit against the Consumer Financial Protection Bureau last Friday in federal court in Dallas. Oddly, they did not attempt to individually resolve the dispute through an arbitration process, which they've consistently said yields speedier and better results for those wronged. "Arbitration gives consumers the ability to bring claims that they could not realistically assert in court," the lawsuit reads.

But for corporations, banding together in courts apparently presents a better option.

The plaintiffs want to overturn the CFPB's arbitration rule, which would prevent companies from using clauses in financial contracts to force all customer complaints into individual arbitration rather than class-action lawsuits. They claim that the CFPB is unconstitutional, and that the analysis the bureau generated to help finalize the rule was flawed, while denying the companies their proper input. Plus, the arbitration rule harms the public interest, they claim, because "it precludes the use of a dispute resolution mechanism that generally benefits consumers (i.e., arbitration) in favor of one that typically does not (i.e., class-action litigation)." …
Something to think about over
coffee

prozac

2 cows, 2 cars, 2 crashes minutes apart in Maine
AUBURN, Maine (AP) — A pair of cows is responsible for a pair of car crashes this week in Maine.

Police say one driver who crashed into a black Angus cow was on the phone with 911 at the same time there was a second car crash with a second black Angus cow about 200 yards (183 meters) away.

The Sun Journal reports (http://bit.ly/2xDmdNd ) that it happened early Wednesday in Auburn.

According to police reports, the cows apparently wandered away from a farm.

Neither driver was seriously injured, but both cows were euthanized.

The driver involved in the first crash says there would have been enough meat to fill his freezer. But neither driver was allowed to keep the meat.