Welcome to The Breakfast Club! We're a disorganized group of rebel lefties who hang out and chat if and when we're not too hungover we've been bailed out we're not too exhausted from last night's (CENSORED) the caffeine kicks in. Join us every weekday morning at 9am (ET) and weekend morning at 10:30am (ET) to talk about current news and our boring lives and to make fun of LaEscapee! If we are ever running late, it's PhilJD's fault.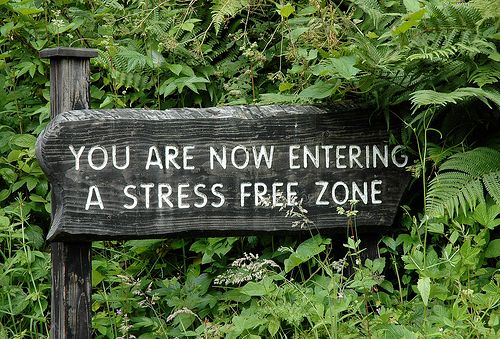 AP's Today in History for October 15th
Convicted Nazi war criminal Herman Goering commits suicide behind bars; World War I spy Mata Hari executed; Nikita Khrushchev ousted as Soviet Union's leader; 'I Love Lucy' premieres on TV.
Something to think about, Breakfast News & Blogs below

LEAKED ICE GUIDE OFFERS UNPRECEDENTED VIEW OF AGENCY'S ASSET FORFEITURE TACTICS
Ryan Devereaux, Spencer Woodman, The Intercept
AN INTERNAL HANDBOOK obtained by The Intercept provides a rare view into the extensive asset seizure operations of ICE's Homeland Security Investigations, an office that trains its agents to meticulously appraise the value of property before taking it.

HSI's 71-page "Asset Forfeiture Handbook," dated June 30, 2010, underscores the role seizures play in "helping to fund future law enforcement actions" and covering costs "that HSI would otherwise be unable to fund." It thus offers an unprecedented window into ICE's wide-ranging asset forfeiture operations and the premium the agency places on seizing valuable property. Forfeiture proceeds can bolster ICE's partnerships with local police departments, which are now the subject of heightened debate given the Trump administration's hard-line immigration agenda.

ICE confirmed to The Intercept that the handbook reflects the agency's most up-to-date guidance on asset forfeiture. Agents under its instruction are asked to weigh the competing priorities of law enforcement versus financial profit and to "not waste instigative time and resources" on assets it calls "liabilities" — which include properties that are not profitable enough for the federal government to justify seizing. "As a general rule, if total liabilities and costs incurred in seizing a real property or business exceed the value of the property, the property should not be seized," the document states.

The handbook also instructs ICE agents on the various ways laws can be used to justify the seizure of a property, and devotes a significant portion of its pages to the seizure of real estate. The manual instructs agents seeking to seize a property to work with confidential informants, scour tax records, and even obtain an interception warrant to determine whether "a telephone located on the property was used to plan or discuss criminal activity" in order to justify seizing the property.

The handbook acknowledges that civil forfeiture can be used to take property from a person even when there's not enough evidence for a criminal indictment. …

THE AIRPORT BOMBER FROM LAST WEEK YOU NEVER HEARD ABOUT
Shaun King, The Intercept
IT'S STRANGE HOW some things really catch on and go viral and others don't. These days, nothing quite makes a story blow up — no pun intended — like the president's fixation with it. That's why it's so peculiar that what sure looks like an attempted terrorist attack was narrowly thwarted at an American airport this past Friday without so much as a peep from Donald Trump about it. No tweets. No nicknames for the alleged would-be-terrorist. Nothing. You'll see why in a minute.

This past Friday morning, at 12:39 a.m., security footage from the Asheville Regional Airport in North Carolina showed a man walking through the front doors wearing black clothing and a black cap, while carrying a bag. "Based on a review of the video, the individual walked near the entrance to the terminal, went out of sight momentarily, and was then seen departing the area without the bag," according to the criminal complaint.
…
The story didn't go viral and Trump didn't tweet about it because the bomb was not placed by an immigrant, or a Muslim, or a Mexican. It was placed there by a good ol' white man, Michael Christopher Estes. Unlike the Las Vegas shooter, Stephen Paddock, whose motive is still hard to discern, Estes wanted to be very clear that his ultimate goal was to accelerate a war on American soil. …
Something to think about over
coffee

prozac

Driver tells troopers that car chase was on his bucket list
DES MOINES, Iowa (AP) — The Iowa State Patrol says a man pulled over in Des Moines after a car pursuit told state troopers that he wanted to be chased because it was on his bucket list.

Des Moines television station KCCI reports that the man refused to halt a little before 7:30 a.m. Thursday when a trooper tried to stop him over a violation on Interstate 80. The 10- to 15-minute chase ended soon after he left the interstate. He was taken into custody.

That's when the 46-year-old Des Moines resident shared his bucket list story with troopers. Court records don't yet show that he's been charged.

State Patrol Sgt. Scott Bright told The Associated Press that he'd never heard such an excuse in his 28 years of policing.