Welcome to The Breakfast Club! We're a disorganized group of rebel lefties who hang out and chat if and when we're not too hungover we've been bailed out we're not too exhausted from last night's (CENSORED) the caffeine kicks in. Join us every weekday morning at 9am (ET) and weekend morning at 10:00am (ET) to talk about current news and our boring lives and to make fun of LaEscapee! If we are ever running late, it's PhilJD's fault.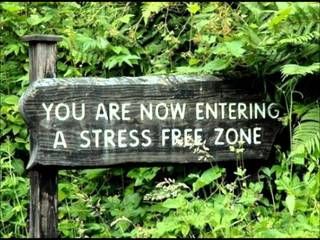 This Day in History
British surrender at Yorktown decides American Revolution; Stock market crash hits Wall Street in late 1980s; Napoleon's forces begin retreat from Moscow; Concorde makes first landing in New York.
Breakfast Tunes
Something to Think about over
Coffee

Prozac
I suffer from the same frustration that every decent American suffers from. That is, that you begin to wonder whether decent liberal instincts, decent humanitarian instincts, can actually penetrate the right-wing voice, get through the steering of American opinion by the mass media.
Breakfast News
Second federal judge blocks Trump's new travel ban
ACLU, North Carolina governor reach agreement in transgender bathroom lawsuit
Kentucky city removes two Confederate statues
Jefferson Davis elementary school in Mississippi to be renamed after Obama
Twitter looks to toughen rules on online harassment, abuse
Spain ready to impose direct rule on Catalonia on eve of deadline
Norway to appoint first woman foreign minister: reports
Portugal minister resigns over deadly wildfires, PM under pressure
Warning of 'ecological Armageddon' after dramatic plunge in insect numbers
'It's able to create knowledge itself': Google unveils AI that learns on its own
Breakfast Blogs
To Regain Its Sanity, the Republican Party Must Give Up Voodoo Economics Charles Pierce, Esquire Politics
Christopher Wray and the Myth Created by Parallel Construction emptywheel aka Marcy Wheeler, emptywheel
How do you negotiate with a pathological liar? digby aka Heather Digby Parton, Hullabaloo
The President of PTSD Tom Sullivan, Hullabaloo
A Humble, Impartial Umpire Just Calling Balls and Strikes SCott Lemieux, Lawyers, Guns and Money
The Long-Term Disaster in Puerto Rico Erik Loomis, Lawyers, Guns and Money
Hey, What Ever Happened to that Glenn Greenwald Fella? driftglass At his blog
Steve M., No More Mister Nice Blog
Supreme Court Agrees To Hear Case Involving US Demands For Emails Stored Overseas Tim Cushing, Techdirt