Welcome to The Breakfast Club! We're a disorganized group of rebel lefties who hang out and chat if and when we're not too hungover we've been bailed out we're not too exhausted from last night's (CENSORED) the caffeine kicks in. Join us every weekday morning at 9am (ET) and weekend morning at 10:30am (ET) to talk about current news and our boring lives and to make fun of LaEscapee! If we are ever running late, it's PhilJD's fault.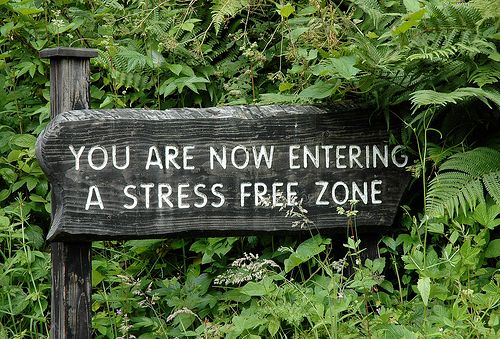 AP's Today in History for October 1st
Henry Ford's Model T car hits the market; Mao Zedong proclaims Communist China; Game One of first-ever World Series takes place; Johnny Carson begins his 'Tonight Show' run; Walt Disney World opens.
Rhiannon Giddens performs a medley of "Lonesome Road" and "Up Above My Head" live in the studios of 89.3 The Current for Radio Heartland.

Something to think about, Breakfast News & Blogs below

Defiant Catalans vote on split from Spain despite crackdown
Sam Edwards, Reuters
BARCELONA (Reuters) – Spanish riot police burst into polling stations across Catalonia on Sunday, confiscating ballot boxes and voting papers to try to halt a banned referendum on a split from Spain as Madrid asserted its authority over the rebel region.

Police broke down doors to force entry into voting stations as defiant Catalans shouted 'Out with the occupying forces!" and sang the anthem of the wealthy northeastern region. In one incident in Barcelona, police fired rubber bullets.

Officers in riot gear forcibly removed people from a polling station in Girona and Catalan firefighters protected voters by standing between them and national police. …

Carmen Yulín Cruz: San Juan's outspoken mayor in Donald Trump's crosshairs
Jamiles Lartey in New York and Amanda Holpuch in San Juan, The Guardian
With her city in near ruins, and facing the most profound crisis of her political career, San Juan's mayor, Carmen Yulín Cruz, made it clear she had no patience for, or interest in a personal row with Donald Trump.

"I have no time for distractions. All I have is time for people to move forward," she told MSNBC's Joy Reid on Saturday morning. "This isn't about me, this isn't about anyone. This is about lives that are being lost …

"This is a time where everyone shows her true colors." …

Coalition Marches on Washington to Demand Justice for People of Color
Jessica Corbett, Common Dreams
A coalition of thousands flooded Washington, D.C.'s streets on Saturday with one goal: "to create a just and equitable future for communities of color and others harmed by white supremacy, so that we may all thrive together."

The coalition declares on its website that the March for Racial Justice "is a black and indigenous led multi-community movement united in our demands for racial equity and justice." The seek to reverse "laws, policies and practices that hasten inequality, dehumanize people of color and maintain white supremacy," and march "because as long as U.S. laws, policies, and practices remain steeped in white supremacy, basic human rights and civil rights for all—our universal and constitutional rights—will never be fully realized."

Participants in Saturday's march—also marketed as the March for Black Women—passed the Trump Hotel and the Department of Justice on their way to the National Mall, where a stage faced the Capitol Building for a racial justice rally. Meanwhile, more than a dozen sister marches took place across the country. The organizers selected Sept. 30 in honor of more than 100 black sharecroppers who were killed in 1919 for daring to organize and demand better pay from white plantation owners. …

Trump Accused of Burying Research Showing Trickle-Down Tax Cuts Just 'Snake Oil' Scam
Jake Johnson, Common Dreams
As the Trump team struggles mightily to portray a tax plan that would disproportionately reward the wealthy—and Trump himself—as pro-working class, the Treasury Department has reportedly suppressed a government analysis that exposes as false President Donald Trump's central claim that workers, not rich corporate shareholders, would be the primary beneficiaries of a massive reduction in the corporate tax rate.

The Wall Street Journal's Richard Rubin first reported that the analysis—published in 2012 by the Office of Tax Analysis (OTA)—was deleted from the Treasury Department's website on Thursday.

The suppressed study (pdf) demonstrated that "workers pay 18 percent of the corporate tax while owners of capital pay 82 percent," Rubin noted, a breakdown that the Trump administration and the Republican Party has effectively reversed in selling their proposals to the American public. …
Something to think about over
coffee

prozac

Wayward couple rescued after driving into Atlantic Ocean
TREMONT, Maine (AP) — Maine firefighters say they had to rescue a New York couple who took a wrong turn and mistakenly drove into the Atlantic Ocean.

WMTW-TV reports firefighters were called to the docks in Tremont around 8 p.m. Tuesday after there were reports of two people trapped in a car in the water. Officials say the couple's SUV was in 8-to-10 feet (2.4 to 3.1 meters) of water after they traveled down a boat ramp into the water.

A video shows extremely foggy conditions in the area of the dock.

Rescuers were able to pull the couple onto a skiff, and then pulled the SUV back to shore.

An ambulance crew evaluated the couple.