Welcome to The Breakfast Club! We're a disorganized group of rebel lefties who hang out and chat if and when we're not too hungover we've been bailed out we're not too exhausted from last night's (CENSORED) the caffeine kicks in. Join us every weekday morning at 9am (ET) and weekend morning at 10:00am (ET) to talk about current news and our boring lives and to make fun of LaEscapee! If we are ever running late, it's PhilJD's fault.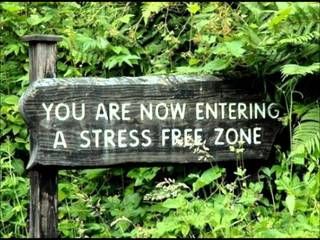 This Day in History
Cult leader Jim Jones and hundreds of followers die in mass murder-suicide in South America; Massachusetts high court rules gay couples can marry; Disney's 'Steamboat Willie' premieres in New York.
Breakfast Tunes
Something to Think about over
Coffee

Prozac
Sooner or later, I hate to break it to you, you're gonna die, so how do you fill in the space between here and there? It's yours. Seize your space.
Breakfast News
Keystone Pipeline leaks 210,000 gallons of oil in South Dakota
Pentagon discloses data on sexual assault reports on military bases
Nevada wants to use untried execution drugs that pose risks
Director of Puerto Rico power company resigns amid scrutiny
Lebanon's Hariri leaves Saudi Arabia for France on Friday
As Canada prepares for legal pot, ex-cops get into the business
Venezuela opposition leader Ledezma flees to Colombia
Chile's presidential hopefuls wrap up campaigning ahead of Sunday vote
Iraqi forces recapture last Islamic State-held town
Underwater castle with ancient 'fairy chimneys' found
Breakfast Blogs
There's No Such Thing as a Clean War Charles Pierce, Esquire Politics
The Bail Fight that Manafort and Gates Can't Win
emptywheel aka Marcy Wheeler, emptywheel
Culture and Neoliberalism Ed Walker, emptywheel
Friday Night Soother: Bearcats! heather Digby Parton, Hullabaloo
Men behaving badly Tom Sulivan, Hullabaloo
The Menendez trial revealed everything that's gone wrong with US bribery law Zephyr Teachout, Vox.com
Brexit is going swimmingly and nobody should panic or flee the country Shalezula, Lawyers, Guns and Money
Erik Visits an American Grave, Part 168 Erik Loomis, Lawyers, Guns and Money
In Case You Thought There Was Anything New Under The Sun driftglass, at his blog
THE GOP TAX BILL IS WHAT POST-POPULARITY DEMOCRACY LOOKS LIKE Steve M., No More mister Nice Blog
Sheriff Thinks He Can Use Bogus Disorderly Conduct Charges To Shut Down Speech He Doesn't Like Tim Cushing, Techdirt