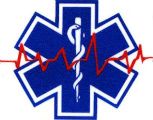 Welcome to the Stars Hollow Gazette's Health and Fitness News weekly diary. It will publish on Saturday afternoon and be open for discussion about health related issues including diet, exercise, health and health care issues, as well as, tips on what you can do when there is a medical emergency. Also an opportunity to share and exchange your favorite healthy recipes.
Questions are encouraged and I will answer to the best of my ability. If I can't, I will try to steer you in the right direction. Naturally, I cannot give individual medical advice for personal health issues. I can give you information about medical conditions and the current treatments available.
You can now find past Health and Fitness News diaries here.
Follow us on Twitter @StarsHollowGzt
What to Cook This Weekend
For some, this will be a big, important weekend of

college football, a pageant of violence and gamesmanship perhaps best accompanied by game-day nachos and one eye closed against the specter of concussions. Would you like some smoked chicken wings to accompany your queasy excitement, your nervous amazement at the abilities of those who play and perform before us on the field?

For others, of course, there's yard work to be done in the next couple of days, or house work after the rush of last week's holiday – that broken window where Uncle Toby's dog chased the cat into the glass; that sink in the bathroom and the mystery of its suddenly clogged drain that you absolutely don't want to solve, only fix. There are holiday cookies to prepare for the run of events that join us all each December, at work and at leisure, right through the end of the year. And laundry, lest we forget.

It can all be too much. You may want to retreat to the kitchen for quiet contemplation of a project, or a series of projects, that won't advance any ball but the delicious one.

Sam Sifton, New York Times
Beef Barley Soup With Lemon
With a higher ratio of broth to barley than one usually sees, and the addition of plenty of fresh baby spinach, this beef barley soup is a littler lighter than most of its kind.
Mushroom Tart
If you have made the mushroom ragoût, this tart is quickly assembled. You need about 2 cups of the ragoût for the filling.
Bananas Foster Bread Pudding
Silky and rich, deep with the flavors of bananas, rum and custard, it is not much work to make, and pays off in incredible flavor.
Health and Fitness News
60 Percent of U.S. Kids Could Be Obese by Age 35
Could Your Coffee Habit Lengthen Your Life?
Newborns in Pain Might Not Show It
Resistance to Popular Antibiotic Likely Began Years Before Human Use
Study: Tougher Gun Laws Help Prevent Domestic Violence Deaths
Bone Treats a Dangerous Stocking Stuffer for Dogs
Mom's Childhood Trauma May Affect Daughter, Too
New Migraine Drugs Show Promise
Patients React Poorly When Docs Say 'No'
Small Changes Could Keep Seniors Driving Longer
What You Don't Know About Drug Interactions Could Hurt You
Arthritis No Longer Just a Disease of the Old
Chronic Pain Common Among Those Who OD on Opioids
Don't Delay Hip Fracture Surgery. Here's Why
HIV Diagnoses Occurring More Quickly, CDC Says
Intense Workouts May Boost Memory
Raw Dough's a Raw Deal and Could Make You Sick
Sniffing Out the Best Allergy Treatment
Bullied Teens More Likely to Take Weapons to School
Controversial MS Treatment Found to Be Ineffective
Is It Time to Scrap the Pap Test?
Memo to Doctors: Spit Out the Bad News