Welcome to The Breakfast Club! We're a disorganized group of rebel lefties who hang out and chat if and when we're not too hungover we've been bailed out we're not too exhausted from last night's (CENSORED) the caffeine kicks in. Join us every weekday morning at 9am (ET) and weekend morning at 10:30am (ET) to talk about current news and our boring lives and to make fun of LaEscapee! If we are ever running late, it's PhilJD's fault.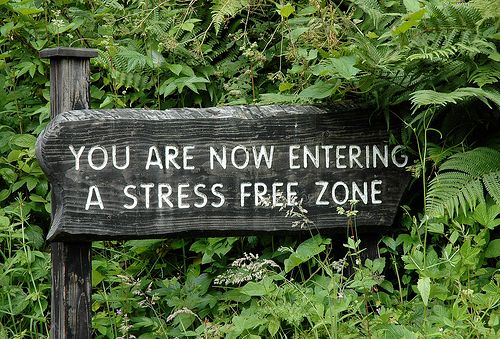 Thomas Edison demonstrates light bulb; The United States winds down the Marshall Plan; Actor Anthony Hopkins, composer Jule Styne and musician Donna Summer are born. (Dec. 31)
Something to think about, Breakfast News & Blogs below

Iran warns protesters who pose major challenge to country's leadership
Bozorgmehr Sharafedin, Reuters
LONDON (Reuters) – Iran warned of a crackdown on Sunday against demonstrators who pose one of the biggest challenges to the government and clerical leadership since a revolution in 1979.

Tens of thousands of Iranians have protested across the country since Thursday against the Islamic Republic's unelected clerical elite and Iranian foreign policy in the region. They have also chanted slogans in support of political prisoners.

Demonstrators initially vented their anger over economic hardships and alleged corruption but they have also begun to call on Supreme Leader Ayatollah Ali Khamenei to step down. …

CEO says Iran blocking messaging app after issuing warning to protesters
Marilia Brocchetto, CNN
(CNN)The Iranian government is blocking access to the popular messaging application Telegram, according to its CEO, Pavel Durov.

On Sunday, Durov tweeted that "Iranian authorities are blocking access to Telegram for the majority of Iranians," after the company's refusal to shut down peaceful protesting channels.

Semi-official news agency ISNA also reported users of the mobile application said they couldn't "access the mobile app versions of Telegram and Instagram. So far there are no reports of any problems with the desktop version of Telegram," but the news agency didn't elaborate on a possible cause.
CNN was able to contact users in Iran through the app following these announcements. The app was slower than usual but messages from both sides eventually got through.
Telegram, which offers public channels for users in addition to encrypted messaging, is widely used in Iran. …

Birkenstock just won a major victory in its feud with Amazon
Tom Sims, Georgina Prodhan, and Sabine Wollrab, Reuters
FRANKFURT (Reuters) – Did you mean Birkenstock?

A German court has ordered Amazon not to lure internet shoppers to its online marketplace when they mistakenly search for "Brikenstock," "Birkenstok," "Bierkenstock," and other variations in Google.

The ruling is a victory for the German sandal maker, whose relationship with Amazon has grown increasingly antagonistic. It convinced a district court in Duesseldorf that Amazon booked variations of "Birkenstock" as keywords through Google AdWords.

Any of those variations would produce search results for Birkenstock shoes sold on Amazon.com, the court said in a ruling dated Dec. 20. Birkenstock sought the injunction because it feared unsuspecting shoppers might buy low-quality counterfeits through Amazon that would erode its reputation. …

BANNED FROM THE BANKING INDUSTRY FOR LIFE, A SCOTT PRUITT FRIEND FINDS A NEW HOME AT THE EPA
Sharon Lerner
THE ENVIRONMENTAL PROTECTION Agency has tasked a banker who was banned from the banking industry for life with oversight of the nation's Superfund program.

In May, the Federal Deposit Insurance Corporation fined Oklahoma banker Albert Kelly $125,000. According to a consent order, which The Intercept obtained through the Freedom of Information Act, the FDIC had "reason to believe that [Kelly] violated a law or regulation, by entering into an agreement pertaining to a loan by the Bank without FDIC approval."

Two weeks later, EPA Administrator Scott Pruitt appointed Kelly to lead an effort to streamline the Superfund program. In July, the FDIC went further, banning Kelly from banking for life. The "order of prohibition from further participation" explained that the FDIC had determined Kelly's "unfitness to serve as a director, officer, person participating in the conduct of the affairs or as an institution-affiliated party of the Bank, any other insured depository institution." …
Something to think about over
coffee

prozac

Stylist accused of giving man unwanted 'Stooges' hairdo
MADISON, Wis. (AP) — Police in Madison, Wisconsin, arrested a hairstylist after he gave a customer a very unwanted Larry Fine hairdo.

Police spokesman Joel DeSpain says the 22-year-old victim told officers the stylist asked him to stop fidgeting and moving his head during the Friday haircut. The Wisconsin State Journal reports that DeSpain says the stylist then nicked the customer's ear with his clippers before running them down the middle of the man's head on their shortest attachment, "leaving him looking a bit like Larry from 'The Three Stooges.'"

DeSpain says officers arrested the 46-year-old hairstylist, Khaled A. Shabani, who pleaded not guilty to disorderly conduct Wednesday. DeSpain says Shabani told officers it was an accident.