Welcome to The Breakfast Club! We're a disorganized group of rebel lefties who hang out and chat if and when we're not too hungover we've been bailed out we're not too exhausted from last night's (CENSORED) the caffeine kicks in. Join us every weekday morning at 9am (ET) and weekend morning at 10:00am (ET) (or whenever we get around to it) to talk about current news and our boring lives and to make fun of LaEscapee! If we are ever running late, it's PhilJD's fault.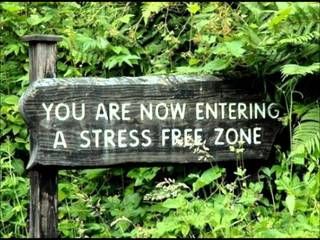 This Day in History
Noblemen in Russia murder Gregory Rasputin; Wounded Knee massacre takes place; Texas joins the United States as the 28th state; Dissident playwright Vaclav Havel is elected president of Czechoslovakia; First YMCA opens in Boston.
Breakfast Tunes
Something to Think about over
Coffee

Prozac
Take chances, make mistakes. That's how you grow. Pain nourishes your courage. You have to fail in order to practice being brave.
Breakfast News
Soccer Star George Weah Wins Liberian Presidential Election
Tehran Police Say Women Will No Longer Be Arrested For Violating 'Islamic' Dress Code
Venezuelans protest over pork shortage, Maduro blames Portugal
Brazil's top court suspends parts of President Temer's Christmas pardons
U.S., Turkey mutually lift visa restrictions, ending months-long row
France repatriates from Iraq three children of suspected jihadists
New York police poised to thwart New Year's Eve suicide bombers
Chicago board finds policeman's fatal shooting of two not justified: newspapers
Illinois judge rejects lawsuit challenging abortion coverage expansion
Oregon appeals court upholds damages in gay wedding cake case
State governor approves local control plan for Philadelphia schools
People are throwing boiling hot water in the air to make snow — what could possibly go wrong
Ancient weapons could reveal when humans left Africa
Breakfast Blogs
Roy Moore Is the Only Person Who Doesn't Realize Roy Moore Is Over Charles Pierce, Esquire Politics
Chuck Johnson's Narrowed Scope of What a Russian Is Excludes Known Conspirators in Operation emptywheel aka Marcy Wheeler. emptywheel
Corruption Is The Use Of Public Position For Private Gain Ed Walker, emptywheel
Echidne's Pitch to Vanity Fair Echidne, at her blog
How do we survive the lying? digby aka Heather Digby Parton, Hullabaloo
Is it Not-Golfing-gate yet? Tom Sullivan, Hullabaloo
Populist Launches Bold Challenge to Neoliberal Consensus Scott Lelmieux, Lawyers, Guns and Money
http://driftglass.blogspot.com/2017/12/2017-year-in-journalisming.html driftglass, at his blog
Hawaiian Supreme Court Says The First Amendment Protects Filming Law Enforcement Tim Cushing, Techdirt