Welcome to The Breakfast Club! We're a disorganized group of rebel lefties who hang out and chat if and when we're not too hungover we've been bailed out we're not too exhausted from last night's (CENSORED) the caffeine kicks in. Join us every weekday morning at 9am (ET) and weekend morning at 10:00am (ET) (or whenever we get around to it) to talk about current news and our boring lives and to make fun of LaEscapee! If we are ever running late, it's PhilJD's fault.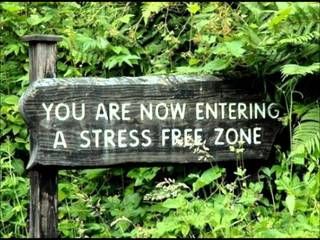 This Day in History
A divided U.S. Supreme Court halts the presidential recount in Florida, effectively making Republican George W. Bush the winner.
Breakfast Tunes
Something to Think about over
Coffee

Prozac
You don't have to love them. You just have to respect their rights.
Breakfast News
Federal appeals court considers kids' climate change lawsuit
Ash falls like snow as celebrities flee California community
Pentagon to allow transgender people to enlist in military
Tribes: Monument co-management proposal is slap in the face
U.S. judge warns of mistrial in Nevada rancher Bundy's trial
U.S. not granting loan relief to defrauded students: inspector general
Ukrainian judge frees Saakashvili from detention
More than 8 million Yemenis 'a step away from famine': U.N.
Saudi Arabia lifts cinema ban, directors and movie chains rejoice
Catalan protesters clash with police over 'plunder' of religious artefacts
Magnitude 6.0 earthquake hits western Iran: state media
Breakfast Blogs
Anyone Who Says They Know What Will Happen Tuesday Is LyingCharles Pierce, Esquire Politics
Joby Warrick Returns to Bioweapons Security Theater Jim White, emptywheel
Trump's tax "cut-cut-cut" is less popular than ebola digby aka Heather Digby Parton, Hullabaloo
Who's Happy About The Tax Bill? Spocko, Hullabaloo
Brace for impact Tom Sullivan, Hullabaloo
Gerrymandering Erik Loomis, Lawyers, Guns and Money
Sunday Morning Comin' Down driftglass, at his blog
AFTER READING NATE SILVER, I THINK I KNOW WHY THE ALABAMA POLLS ARE NUTS Steve M., No More Mister Nice Blog
FBI Director Complains About Encryption, Offers To Sacrifice Public Safety In The Interest Of Public SafetyTim Cushing, Techdirt