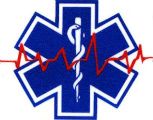 Welcome to the Stars Hollow Gazette's Health and Fitness News weekly diary. It will publish on Saturday afternoon and be open for discussion about health related issues including diet, exercise, health and health care issues, as well as, tips on what you can do when there is a medical emergency. Also an opportunity to share and exchange your favorite healthy recipes.
Questions are encouraged and I will answer to the best of my ability. If I can't, I will try to steer you in the right direction. Naturally, I cannot give individual medical advice for personal health issues. I can give you information about medical conditions and the current treatments available.
You can now find past Health and Fitness News diaries here.
Follow us on Twitter @StarsHollowGzt
What To Cook THis Weekend
Monday is Martin Luther King Jr. Day, a federal holiday and a chance to play around in the kitchen an extra day. Here are some ideas for breakfast, lunch and dinner, plus some fun snack recipes.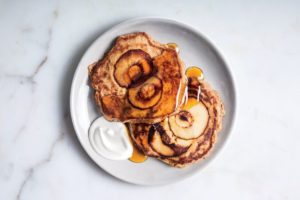 Oat and Apple Pancakes With Yogurt
The oats, nuts, and fruit in this batter will start your day on the right nutritional foot—even with a generous glug of maple syrup poured over the top.
Fried Egg on Toast with Salted Herb Butter and Radishes
When you have some herbs threatening to go past their prime in the crisper drawer, preserve them by making herb butter, which just happens to be an excellent landing pad for a perfectly fried egg.
Slow-Cooker Oatmeal With Apples and Ginger
Knowing you have a bubbling hot breakfast waiting for you on a chilly morning makes getting out of bed so much easier. This recipe feeds a crowd, but it also reheats easily for individual servings throughout the week.
Lemony Pasta with Cauliflower, Chickpeas, and Arugula
This is a vegetarian pasta lunch (or dinner!) that's full of so much fresh arugula, it almost feels like eating a salad. In a good way.
Brothy Poached Chicken with Mushrooms and Fresh Chile
The real star of this dish is the flavorful ginger- and allspice-scented broth. Comforting anytime, it's positively liquid gold for anyone feeling the first tingles of cold season.
Seared Scallops with Brown Butter and Lemon Pan Sauce
Juice lemons. Spoon out capers. Heat pan. Cook scallops. Make sauce in same pan. Serve.
Korean Fried Chicken
In this spicy version of classic Korean fried chicken, juicy, boneless chicken thighs are dipped in a light batter to form an extra-crispy crust, then lacquered with a gingery hot sauce.
Step One: cook orzo pasta in the drippings from roasted chicken thighs. Step Two: win.
Maybe you're looking for a weekend baking project. In that case, tackle pretzels. Once you've made a traditional German-style one from scratch, you'll never settle for those beer hall imposters again.
If you like to use Sundays to get ahead on your weekly cooking, make a big batch of this salty-sweet granola. You'll have a delicious breakfast ready for you every day the following week.
Health and Fitness News
Recall: Two Kinds of Frozen Biscuits
Raw Meat Not the Best Choice for Your Dog … or You
Fungus, Bacteria Could Lurk In Your Dishwasher
BRCA Breast Cancer Gene Doesn't Affect Survival
Pregnant Women Getting UTI Meds Linked to Defects
CDC: Flu Hammering Country, With More to Come
FDA Bans Use of Opioid-Containing Cough Meds by Kids
RECALL: Ice Cream Bars for Listeria Concern
'Bone Cement': A Non-Surgical Option for Joints?
Study Gets to the Core of Back Pain in Runners
Ibuprofen Linked to Men's Fertility Problems
Scientists Turn Skin Cells Into Muscle Cells
Dunkin' Donuts Stops Use of Artificial Dyes