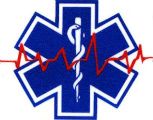 Welcome to the Stars Hollow Gazette's Health and Fitness News weekly diary. It will publish on Saturday afternoon and be open for discussion about health related issues including diet, exercise, health and health care issues, as well as, tips on what you can do when there is a medical emergency. Also an opportunity to share and exchange your favorite healthy recipes.
Questions are encouraged and I will answer to the best of my ability. If I can't, I will try to steer you in the right direction. Naturally, I cannot give individual medical advice for personal health issues. I can give you information about medical conditions and the current treatments available.
You can now find past Health and Fitness News diaries here.
Follow us on Twitter @StarsHollowGzt
What's Cooking for St. Patrick's Day
Next Saturday is St. Partick's and the wearing of the green. The first harbinger of Spring. At last the long cold winter is coming to an end. Whether you're Irish or not, here are a couple of recipes to help celebrate.
Beef and Stout Pie with Stilton Crust
The tradition on the day is corned beef and cabbage with potatoes, so what to eat on parade day. The easy answer is go traditional with a stew. This beef stew made with Guiness Stout and topped with a Stilton laced pastry crust takes a little work but it is well worth it.
Salmon with Spring Vegetables
For those who are still fasting for lent or would prefer something lighter, here is a lovely braiseed salmon on a bed of Spring vegetable – asparagus, peas and leeks. Serve with steamed red potatoes or creamy mashed potatoes.
Soda Bread
What would a St. Patrick's celebration be without Irish Soda Bread. Here is a simple recipe from an old French chef, Jacques Pépin.
Bailey's Irish Cream Cheesecake
There are cheesecakes for all occasions, including St. Patrick's Day laced with Baily's Irish Cream. It has become a tradition in my house since 1991 when I found the recipe in a 1991 Bon Appétit magazine. It's best made a day before serving with steaming mugs of hot Irish coffee.
Health and Fitness News
Enlisting Gut Bacteria And Fiber To Fight Diabetes
Kidney Donations Down Among Men and the Poor
Exercise an Antidote for Aging
Brain Doesn't Produce New Neurons After Age 13
Does Vitamin D Help Protect Against Cancer?
Breast Cancer Screening Standard May Miss Minorities
Stem Cell Clinics Sell Bogus 'Cures' for Knee Pain
Opioids Not Best Option for Back Pain, Arthritis
Marijuana Doesn't Seem to Harm the Kidneys
Don't Count on Healthy Foods to Blunt Salt's Harm
Kids Who Vape Face Toxin Dangers, Study Finds