Welcome to The Breakfast Club! We're a disorganized group of rebel lefties who hang out and chat if and when we're not too hungover we've been bailed out we're not too exhausted from last night's (CENSORED) the caffeine kicks in. Join us every weekday morning at 9am (ET) and weekend morning at 10:00am (ET) (or whenever we get around to it) to talk about current news and our boring lives and to make fun of LaEscapee! If we are ever running late, it's PhilJD's fault.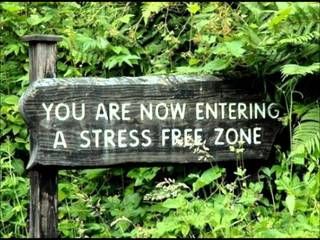 This Day in History
American and British forces invade Iraq; U.S. soldiers charged in Abu Ghraib scandal; France's Napoleon regains power; 'Uncle Tom's Cabin'; Sarin attack hits Tokyo subway; John Lennon marries Yoko Ono.
Breakfast Tunes
A portion of the proceeds from "Found/Tonight" will go toward the "March for Our Lives," the movement that on Saturday will bring rallies across the nation calling for school safety and gun limits.
Something to Think about over
Coffee

Prozac
A lot of people like snow. I find it to be an unnecessary freezing of water.
Breakfast News
Supreme Court refuses to block new Pennsylvania electoral map
Quick court fight as Mississippi sets 15-week abortion ban
Fear mounts in Austin as serial bomber uses tripwire
US top court rebuffs Arizona killer's death penalty challenge
Woman dies in Arizona after being hit by Uber self-driving car
NTSB urges ban on copter flights with unsafe harness systems
Florida to replace Confederate statue in US Capitol
Severe storms spawn tornadoes, damage homes in Southeast US
Battered East braces for wintry wallop on 1st day of spring
UN rights chief: Syria siege involved 'war crimes'
Aum cult members face execution for Tokyo subway gas attack
Spanish aid group fears migrant trafficking charges in Italy
Turkish leader vows wider offensive against Kurdish militia
Putin's dilemma: Scrap term limits or choose a successor
Finland: Coast guard gives unsteady fawn a hand off ice
Breakfast Blogs
Cambridge Analytica Is Not an Anomaly Charlie Pierce, Esquire Politics
Duty of Candor: The Timing of the Sessions News emptywheel aka Marcy Wheeler, emptywheel
A good bet digby aka Heather Digby Parton, Hullabaloo
The racial dimension of student debt Gaius Publius, Hullabaloo
Future-crime and punishment Tom Sullivan, Hullabaloo
Impeachment in theory and practice Paul Campos, Lawyers, Guns and Money
Challenging Cuomo Scott Lemieux, Lawyers, Guns and Money
TRUMP — NOT COMPLETELY OFF THE CHAIN? Steve m., No More Mister Nice Blog
Both Facebook And Cambridge Analytica Threatened To Sue Journalists Over Stories On CA's Use Of Facebook Data Mike Masnick, Techdirt