cheap discount viagra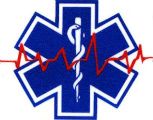 Welcome to the cialis online 60mg Stars Hollow Gazette's Health and Fitness News weekly diary. It will publish on Saturday afternoon and be open for discussion about health related issues including diet, exercise, health and health care issues, as well as, tips on what you can do when there is a medical emergency. Also an opportunity to share and exchange your favorite healthy recipes.
enter site Questions are encouraged and I will answer to the best of my ability. If I can't, I will try to steer you in the right direction. Naturally, I cannot give individual medical advice for personal health issues. I can give you information about medical conditions and the current treatments available.
lasix side effects in dogs You can now find past http://caseyanthony.com/?search=free-cialis-from-online-drugstore-ordering samples of cialis Health and Fitness News diaries here.
accutane major side effects Follow us on Twitter @StarsHollowGzt
Asparagus is THE spring vegetable and loaded with vitamins and detoxifying compounds.
Epicurious
has 37 ways to fix this amazing herbaceous perennial but I'm just going to highlight a few of my favorites.
Click here for more
.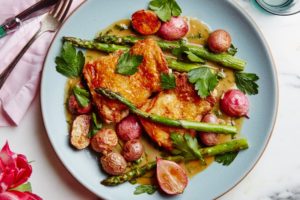 Crispy Chicken Thighs with Spring Vegetables
The rich and zesty pan sauce is what makes this simple, seasonal supper something you'll want to eat again and again.
Pea, Asparagus, and Fava Bean Salad
This salad with bacon, fava beans and a Pecorino dressing is a great example of why salty, creamy pork and crunchy, bright spring vegetables are a winning flavor combination.
Asparagus Gremolata
Did you know asparagus could be the perfect crunchy condiment? Use this gremolata to top soft-scrambled eggs or pasta.
One-Skillet Steak with Spring Veg and Spicy Mustard
Sauté peas and asparagus in the rendered fat from a New York strip in this quick-and-easy one-pan dinner.
Asparagus and Two-Cheese Quiche with Hash-Brown Crust
Get all the goodness of hash browns and a rich Fontina and goat cheese egg custard in this unexpected quiche. With fresh green asparagus and tarragon, it's perfect for a springtime brunch, lunch, or light dinner.
Stir-Fried Asparagus With Bacon and Crispy Shallots
A quick way to make asparagus that are crispy and packed with flavor.
accutane users Health and Fitness News
Can Marijuana Be The Answer For Pain?
Opioid Scripts Down, But Anti-Addiction Meds Up
A Big Belly Bad for Your Heart
More Cases in E. Coli Outbreak Tied to Romaine Lettuce
Just One Concussion Could Raise Parkinson's Risk
New Therapy May Prevent Tough-to-Treat Migraines
Skin Sensor Could Track Alcoholics' Booze Intake
https://www.webmd.com/cancer/pancreatic-cancer/news/20180417/bp-meds-tied-to-pancreatic-cancer-risk-in-women
'Scary' Lung Disease Now Hits More Women Than Men
Exercise In, Vitamin D Out for Preventing Falls
U.S. Women Less Likely Than Men to Get Statins
Don't Ditch the Coffee Over Cancer Risk News