click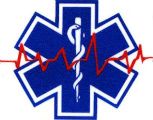 Welcome to the viagra professional mail order usa Stars Hollow Gazette's Health and Fitness News weekly diary. It will publish on Saturday afternoon and be open for discussion about health related issues including diet, exercise, health and health care issues, as well as, tips on what you can do when there is a medical emergency. Also an opportunity to share and exchange your favorite healthy recipes.
enter Questions are encouraged and I will answer to the best of my ability. If I can't, I will try to steer you in the right direction. Naturally, I cannot give individual medical advice for personal health issues. I can give you information about medical conditions and the current treatments available.
Buy clomid online fast shipping You can now find past see url viagra pills 100mg Health and Fitness News diaries here.
5 mg prednisone Follow us on Twitter @StarsHollowGzt
>
Mother Nature is once again teasing us with warm sunny weather here in the northeast only to drag us back to the reality of a very cool, rainy April tomorrow. Oh well. April showers bring May flowers. Here are some recipes for the weekend and even the week.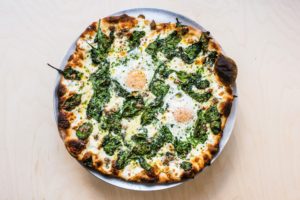 Breakfast Pizza
Skip your typical pancakes, eggs, and bacon and make yourself a different, extra-special Saturday breakfast: pizza with sunny, perfectly yolky eggs.
Kale-Dusted Pecorino Popcorn
Here's a wild new idea for your Saturday movie night: kale- and Pecorino-dusted popcorn. You won't be a believer until you try it and the whole bowl mysteriously disappears in an instant.
Chicken Teriyaki
Got that Saturday night takeout bug? Served with a bright, refreshing radish salad, these salty, sweet, and shatteringly crisp glazed thighs will satisfy all your classic chicken teriyaki cravings—but you'll feel great because you made them yourself.
Roasted Cherry Tomato Caprese
Okay, so we're pretty far out from tomato season. But the warming weather makes us eager for summery foods. Luckily, roasting out-of-season cherry tomatoes makes them burst with flavor. Pair that with top-notch fresh mozzarella and crusty bread and you've got a dreamy Caprese to tide you over 'til August.
Make-Ahead Crispy Chicken Cutlets
This is hands-down the easiest way to make delicious chicken cutlets for your family—no messy dredging or frying required! Make these Sunday night and stash a big batch in the freezer for the week so they're ready to cook at a moment's notice.
buy prednisone online wihtout a prescription Health and Fitness News
Ariz. Romaine Tied to Nationwide E. Coli Outbreak
Limit Alcohol To One Drink a Day: Study
Fewer U.S. Kids Are Getting Cavities
Yoga Can Soothe Anxious Grade Schoolers
Who Lives Longer — Night Owls or Early Birds?
Control Blood Pressure to Keep Dementia at Bay
Sleep Apnea Makes For More Crash-Prone Drivers
Zika May Not Linger in Semen for as Long as Feared
Heart Disease Rates Drop, But Gains Vary by State
Older At Menopause, Better Memory Later?
Dangers Don't Deter Vaping's Appeal to Teens
As Menopause Symptoms Get Worse, Heart At Risk
Strawberries Number 1 (Again) On the 'Dirty Dozen'
The Focus Shifts in Alzheimer's Research
Human Cancer Meds Might Help Save Tasmanian Devils
Even Toddlers Endangered By Opioids, Other Drugs
Diet, Exercise Can Ease Prostate Cancer Treatment
Antidepressants in Pregnancy May Alter Fetal Brain
Belly Fat Lowers Kidney Cancer Survival
More Muscle Improves Breast Cancer Patients' Odds
Exercise Cuts Heart Risks, Regardless of Genes
Hawaii Legalizes Medically Assisted Suicide
Eating Pasta Linked to Modest Weight Loss
Origins of Adult Killer COPD May Lie in Childhood
Bananas Edge Out Sports Drinks in Study
Stem Cells Show Promise For Macular Degeneration
Super Drug-Resistant Gonorrhea Coming to U.S.
Obesity Can Lead to Liver Damage by Age 8
Veggies a Healthy Recipe for Older Women's Hearts